New exclusive sweets on sale at Narita Airport!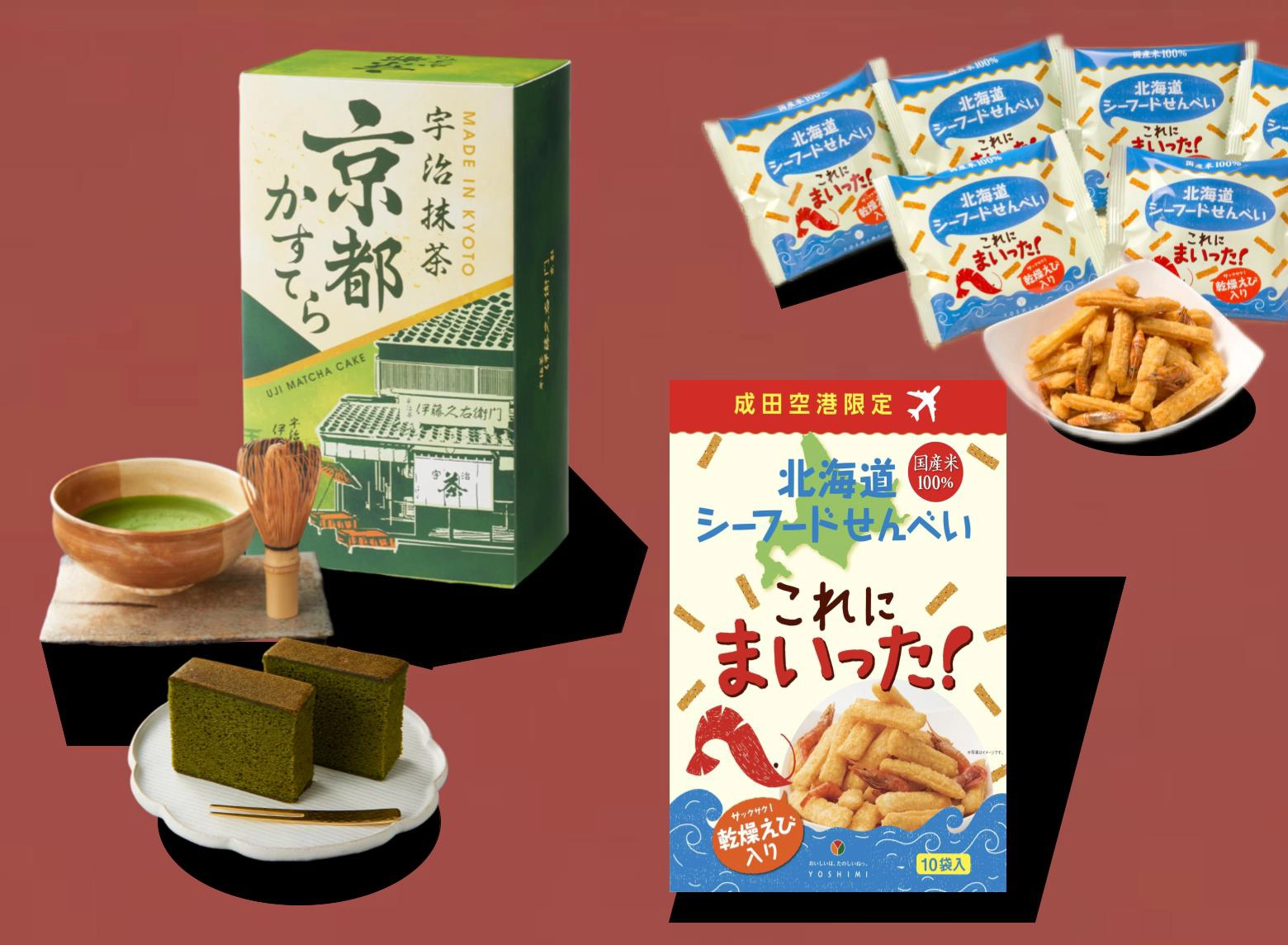 When seeking out souvenirs, they shouldn't just be delicious, they should be hard to come by too! Introducing two new products available at Fa-So-La AKIHABARA.
The first is "Hokkaido Seafood Senbei: Koreni Maitta!", a cracker with a crunchy texture and dried shrimp flavor!
A soft shrimp fragrance greets you as you open the bag. The rice crackers are crispy and light—with just the right amount of salt—and the seafood flavor fills the mouth when you bite into them. These rice crackers are, of course, made from 100% Japan-grown rice. The slightly sweet and salty dried shrimp has a fun, crunchy texture, guaranteeing an addictive deep-fried rice cracker treat.
The product's name comes from the fact that during their development, these crackers tasted so good the chefs couldn't stop eating them, saying, "kono oishisani maitta" (meaning "this is too delicious and irresistible"). Now on sale exclusively at Narita Airport, the box with several pouches makes for the perfect souvenir!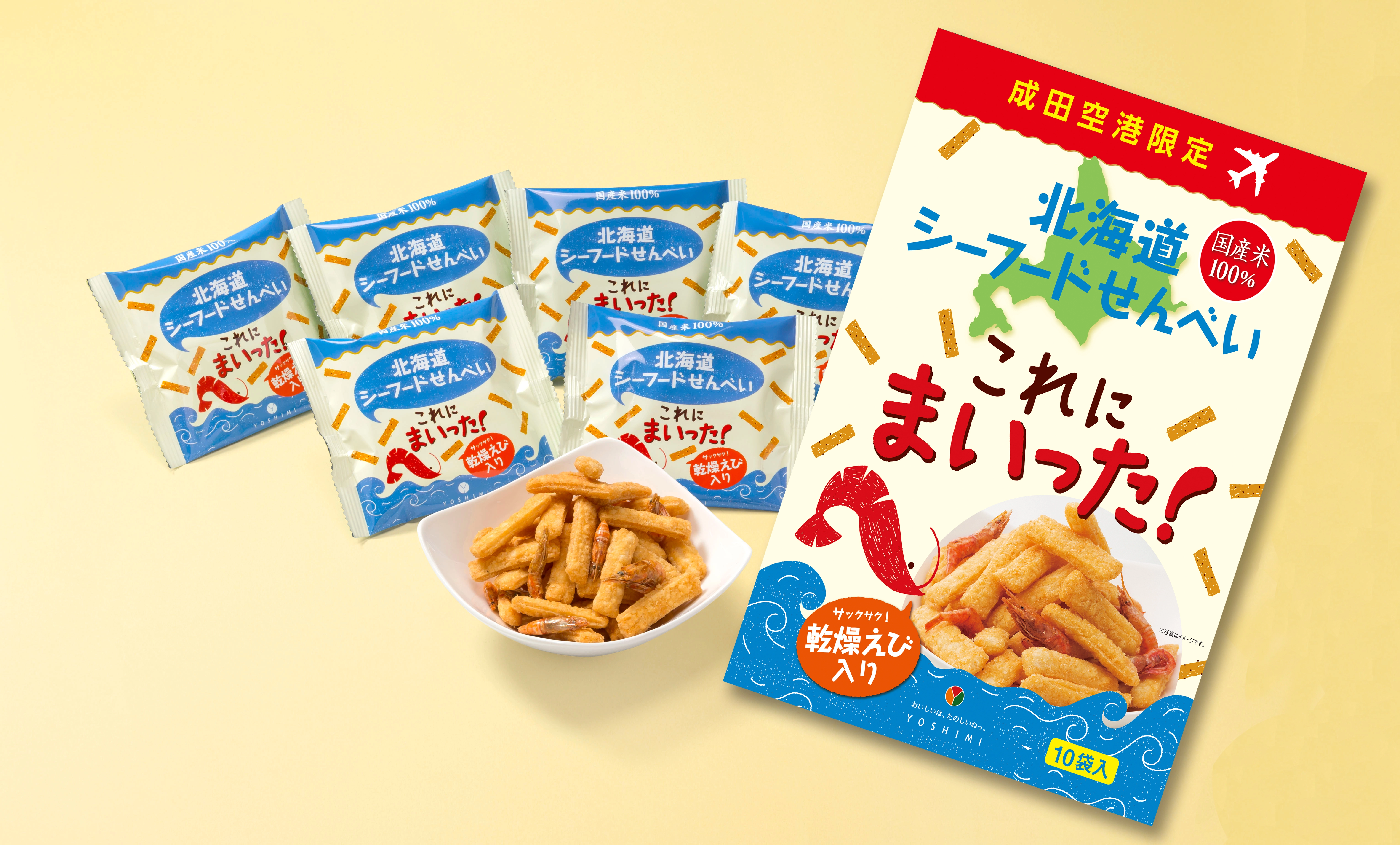 Hokkaido Seafood Crackers - Koreni maitta (18 g x 10 packs) / Tax-free price ¥1,200 (YOSHIMI)
The second product is "Kyoto Castella," featuring the vivid colors of stone-ground Uji matcha tea. This is an authentic Uji matcha castella (a type of sponge cake) made in Kyoto, brought to you by the venerable Itoh Kyuemon, a tea shop in Uji, Kyoto with a 190-year history.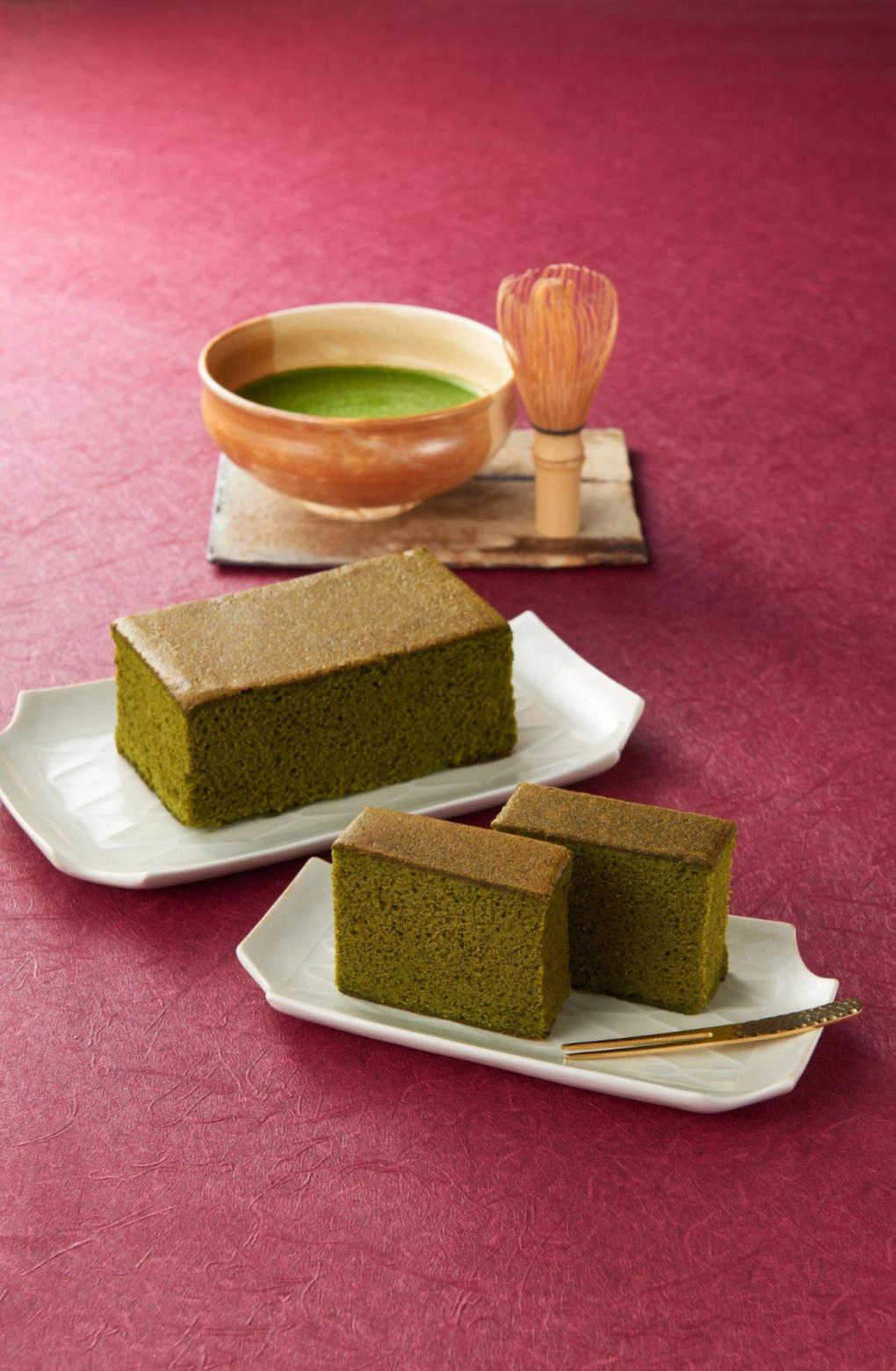 Uji matcha Kyoto castella / Tax-free price ¥1,200 (Itohkyuemon)
The luxurious taste of the bright green, stone-ground premium matcha leaves a rich and lingering sweetness. Made in one of Japan's leading tea-producing regions, the matcha used is carefully selected Uji matcha from Kyoto. All ingredients are produced in Japan, and despite being additive-free, the castella last a long time, making them ideal souvenirs. These castella are lovingly made by artisans in Kyoto before being baked to perfection. Try the special version of Kyoto Castella sold exclusively at Fa-So-La.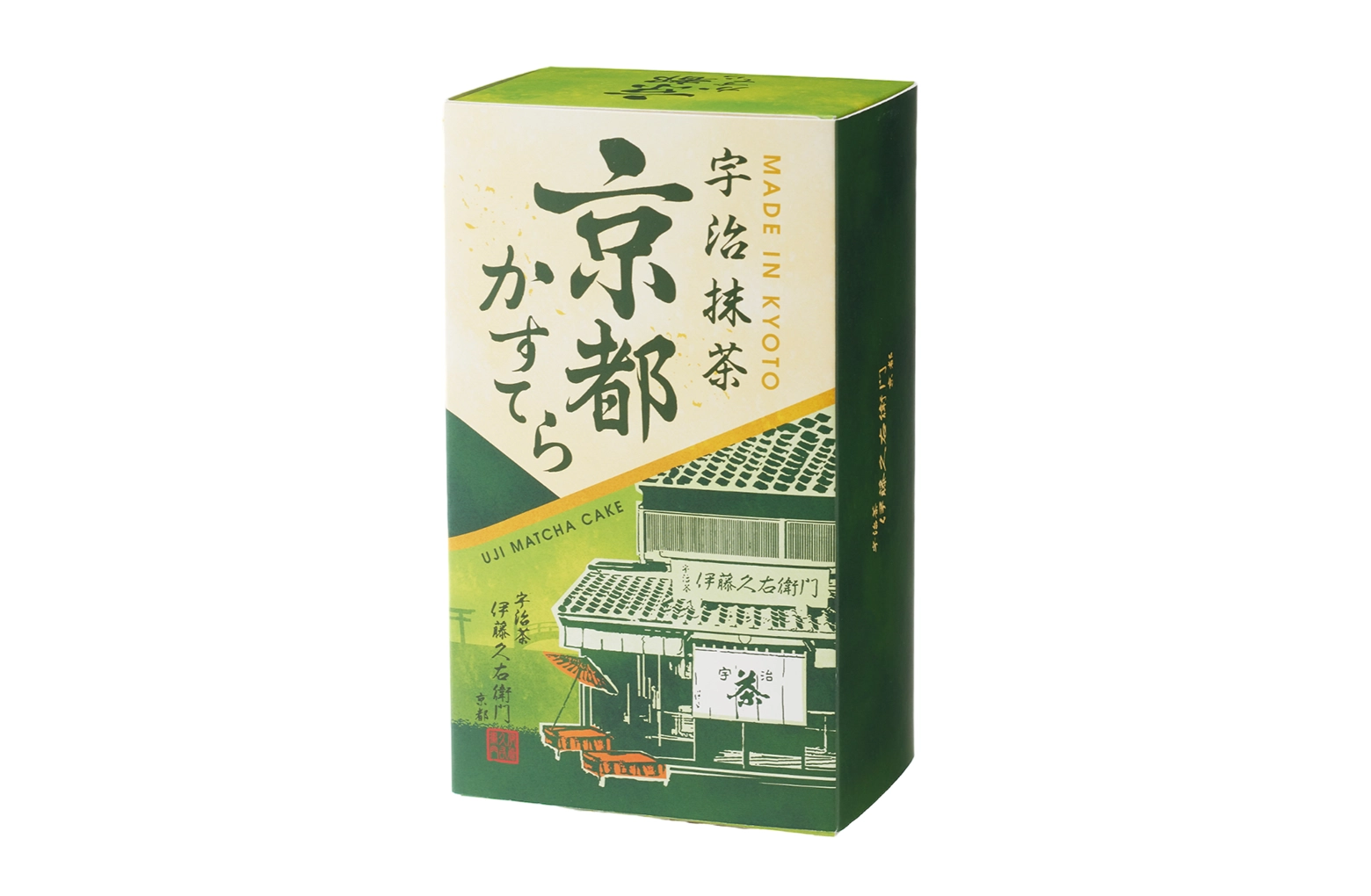 Package with a sense of Kyoto
If you are visiting Narita Airport, why not take the chance to shop Fa-So-La AKIHABARA's wide variety of sweets?
■DATA Stores Fa-So-La TAX FREE stores at Narita Airport