Art you can wear. Sukajan—a unique piece of Japanese fashion.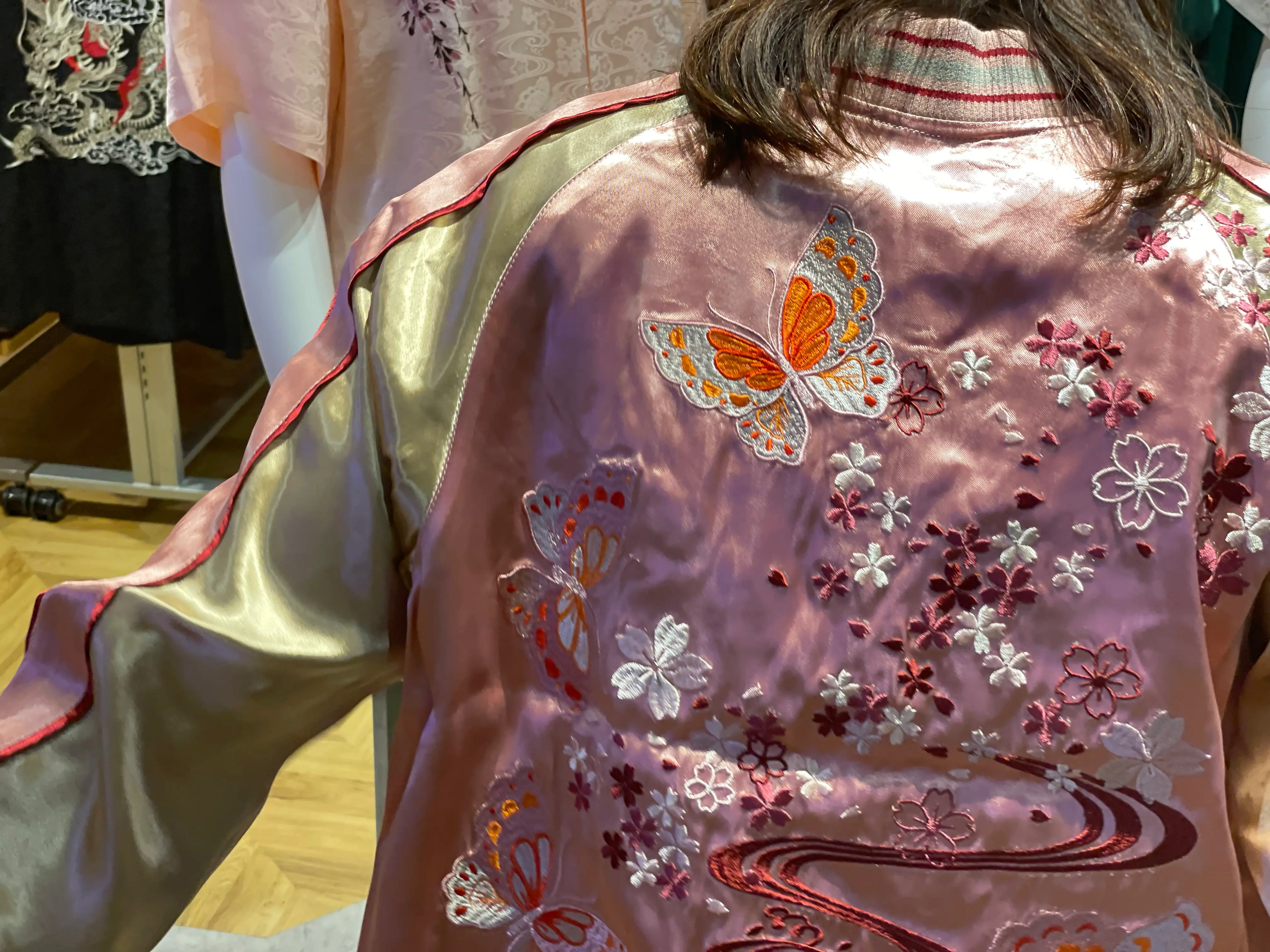 Sukajan are beautifully embroidered jackets that American soldiers once brought home as souvenirs from Japan. Why not bring one home with you too?
After World War II, American soldiers sent jackets to their families back home as mementos of their time stationed in Japan. The jackets were decorated with beautifully embroidered depictions of the Japanese archipelago, tigers, dragons, and other oriental patterns. Made in Yokosuka, these jumpers came to be known as sukajan. Today, we introduce "MC House," a beloved specialty store in Yokosuka, the mecca of sukajan.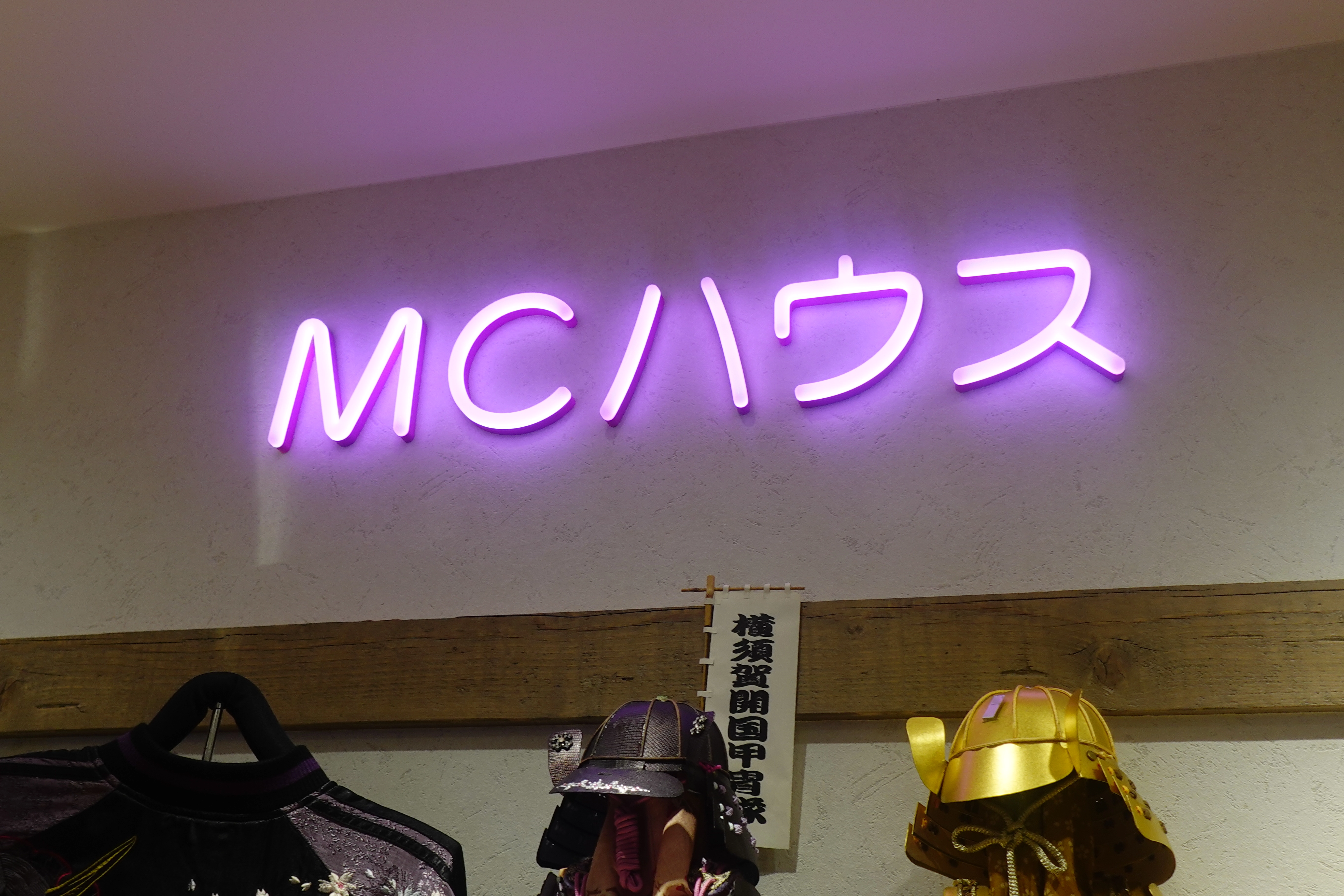 MC House carries the torch for "Jupiter," a long-established shop on Dobuita Street that closed down after 65 years, and has been spreading the beauty of Yokosuka's sukajan both in Japan and overseas, to ensure these garments don't die out. The store carries an impressive selection, ranging from low-priced items recommended for first-timers, to tie-in items featuring popular characters, to garments made by the same manufacturers once carried by Jupiter, to top-quality sukajan made by Japanese artisans.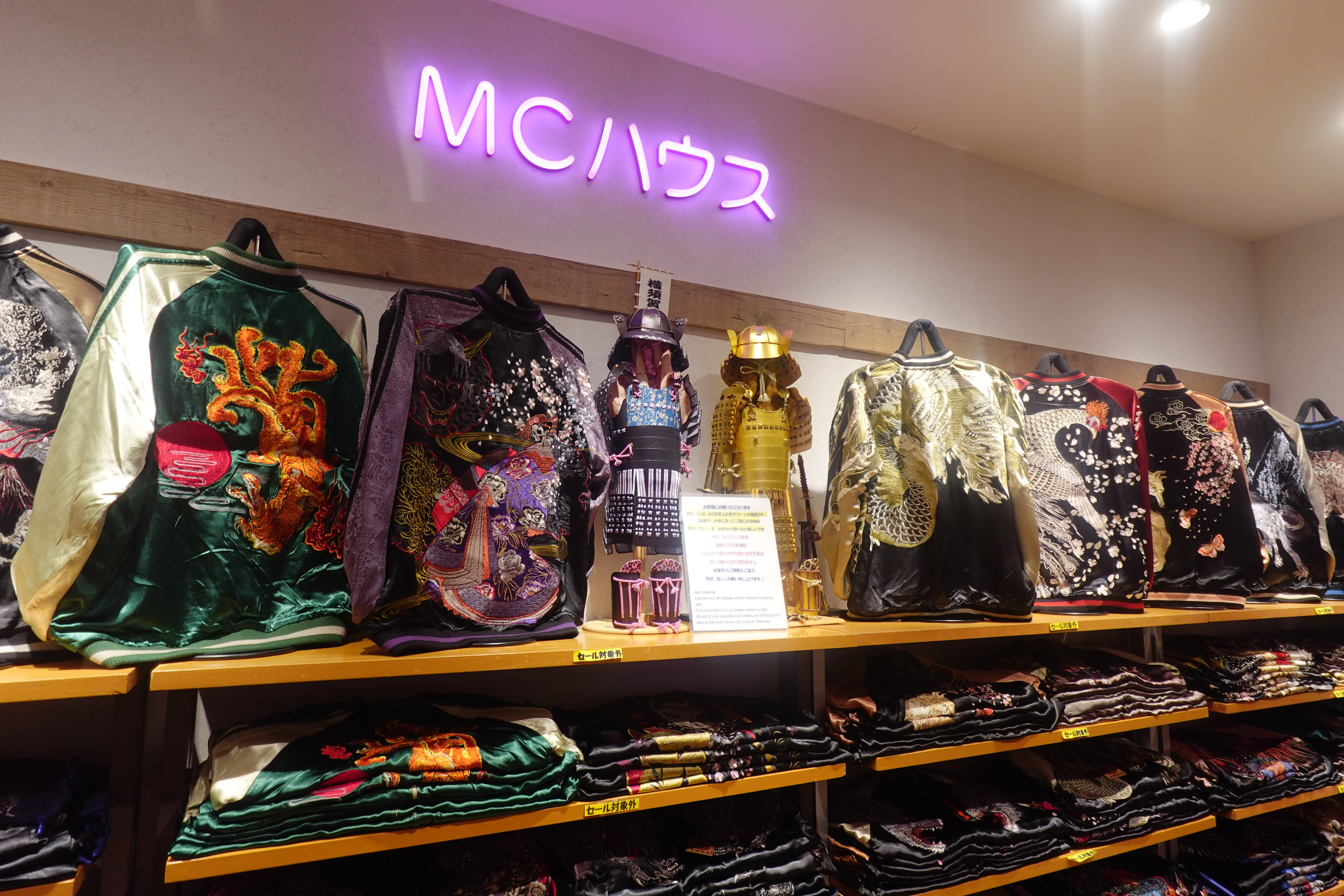 The store carries many sukajan.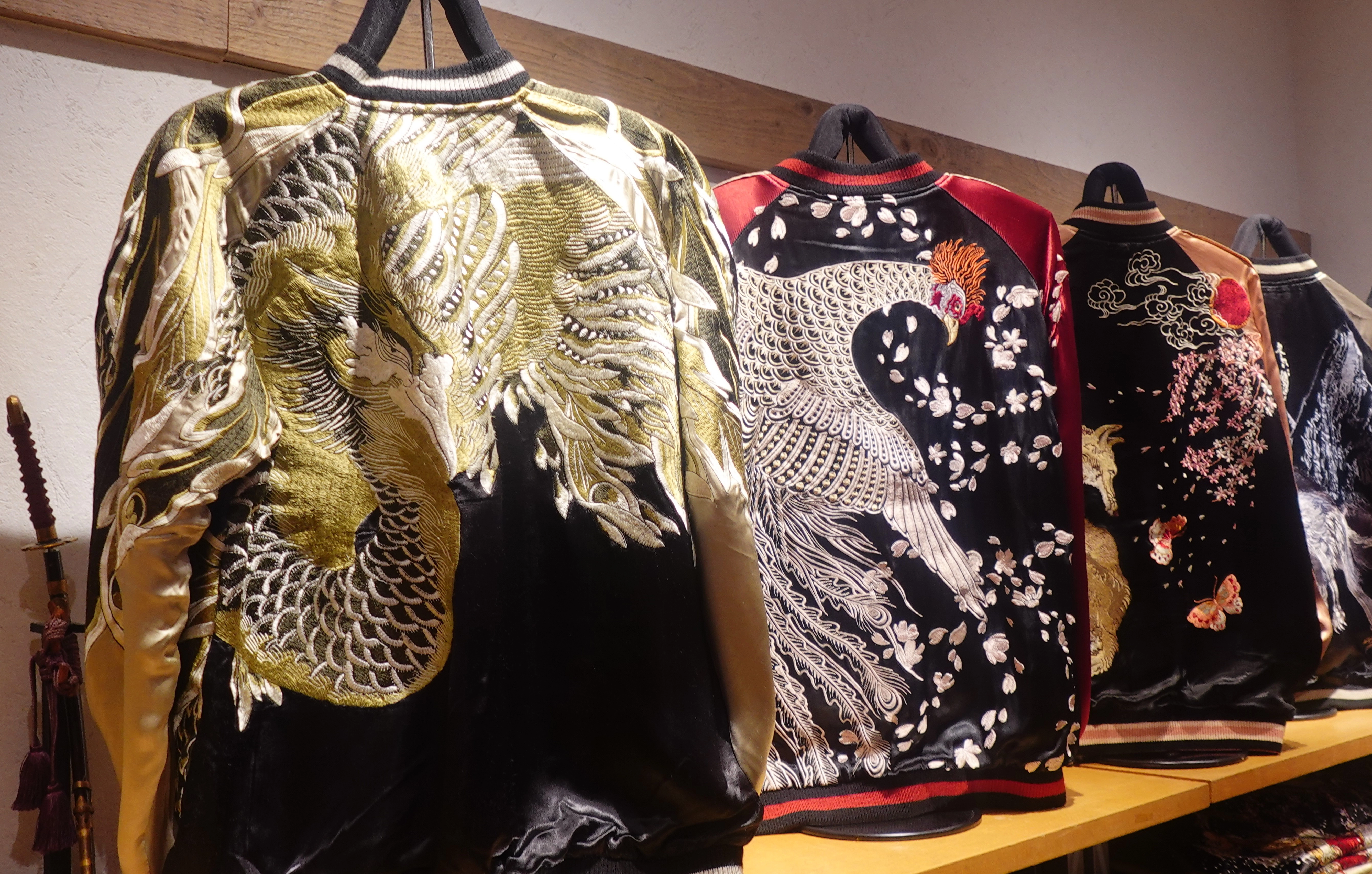 A phoenix inspired by Hokusai's ukiyo-e woodblock prints. (Photo: Left)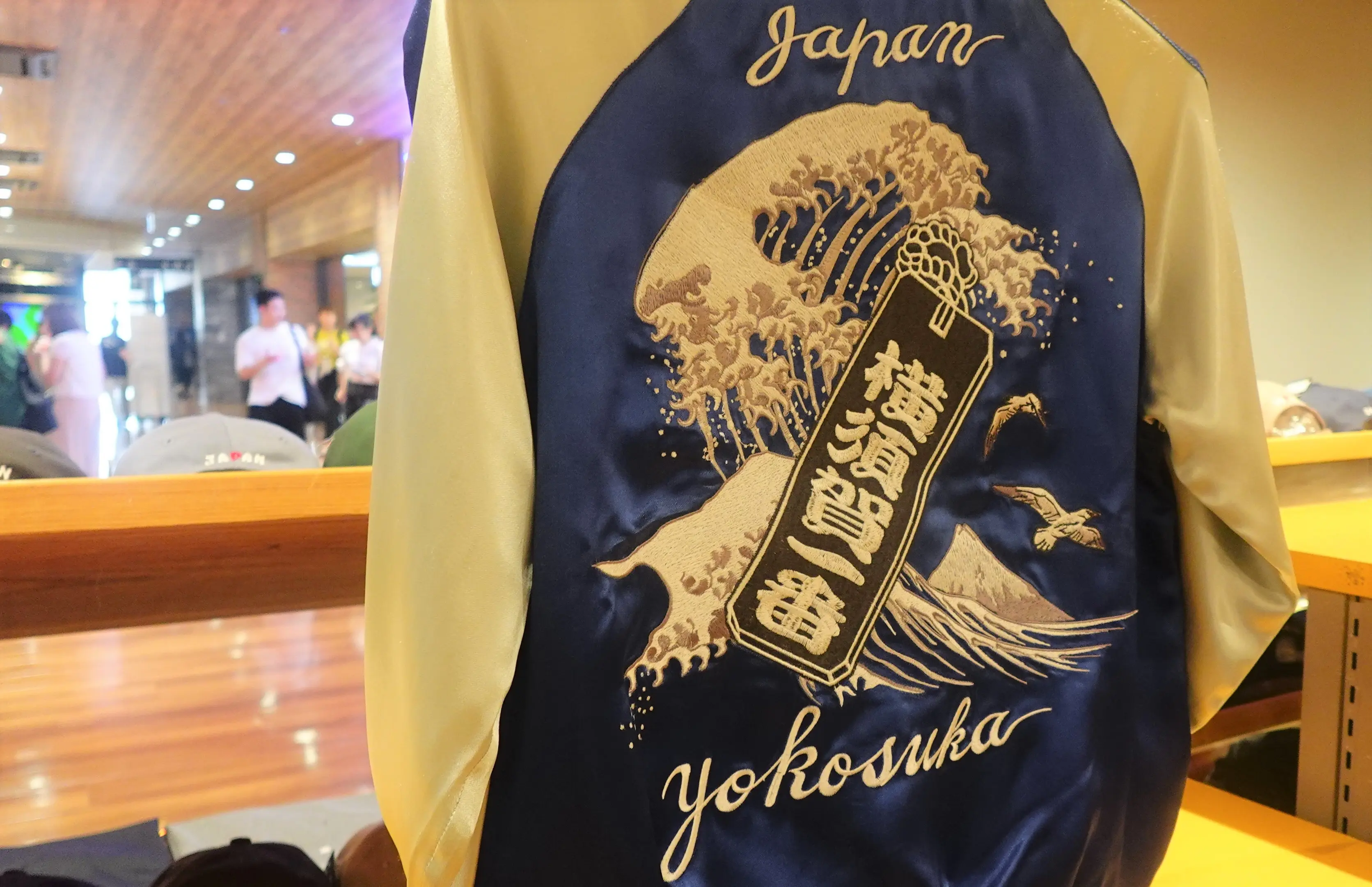 The embroidered waves and mountains and "横須賀一番" (meaning "Yokosuka is No. 1") written in kanji create a strong impact.
MC House also offers custom products. Be it a beloved pet cat or dog, a memorable scene from a honeymoon or something else entirely, you can order your own personalized sukajan.
We spoke with Mr. Igarashi, a veteran artisan who embroiders custom-made sukajan at MC House. Igarashi's sukajan are characterized by his pursuit of realism. "Some brands use déformer embroidery, but I chose to pursue realistic embroidery," he says, and true to his word, the kimono patterns, the dynamism of the creatures, their fur, and so on, are all amazingly well done.
When asked if there are any embroidery patterns that he particularly specialize in, he replies reassuringly, "every customer has their own favorite motifs and memorable scenes, so I don't have a particular specialty. No matter the request, I provide my customers with the best possible product."
As well as orders from within Japan, he also caters to customers from outside Japan who order ahead of time and pick up their order before returning home after travelling in Japan, or after having stayed in Japan for longer periods of time. Mr. Igarashi is currently inundated with orders, however, and isn't taking new orders for the time being. Interested readers should keep an eye out for announcements on Instagram.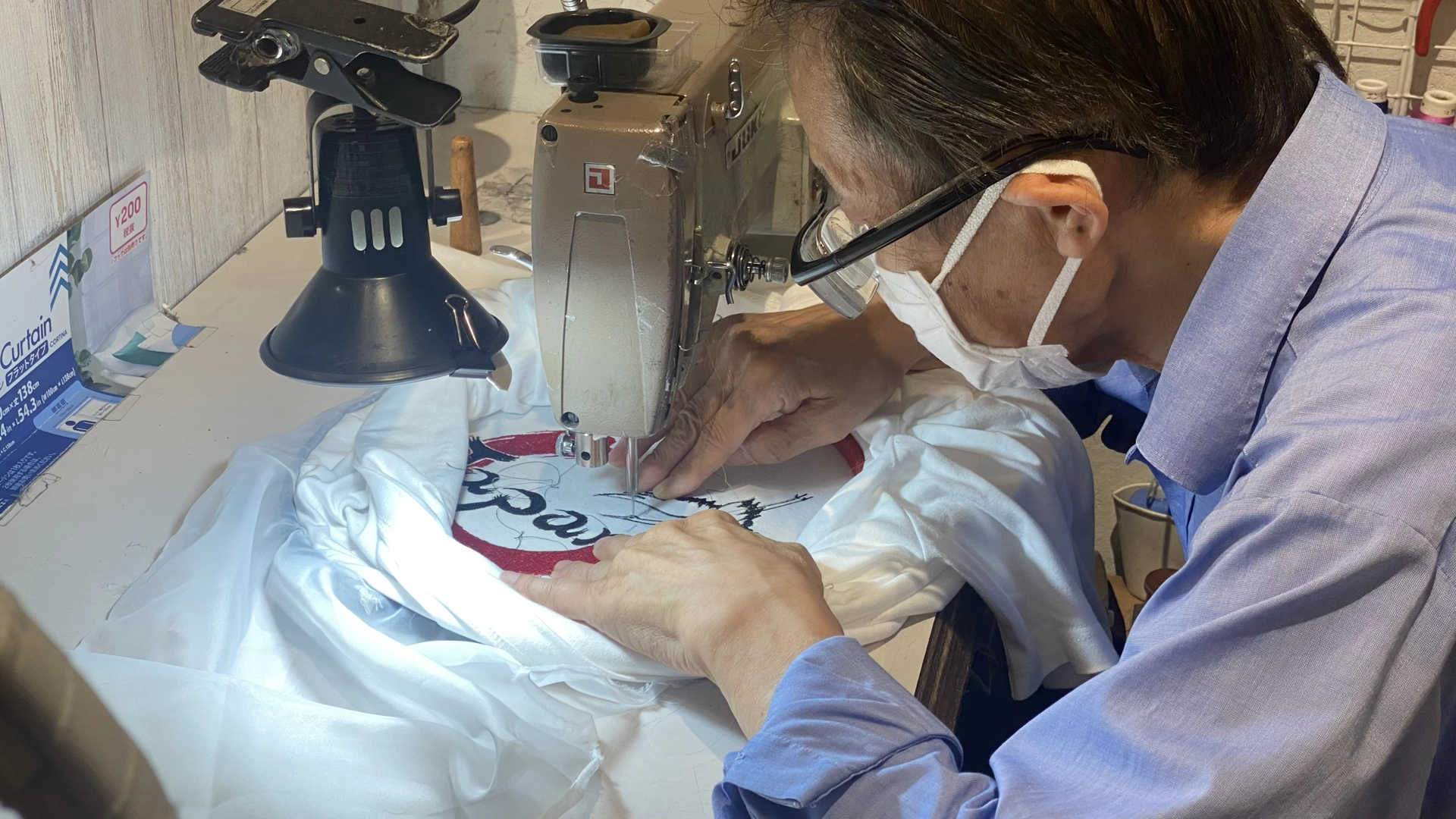 Mr. Igarashi at work. In no time at all, a crane appears.
MC House doesn't only carry sukajan. Also check out the "Suka-T®," created as a result of the store owner's wish to "make you love Yokosuka even more." The collection includes embroidered T-shirts and hoodies, as well as trousers and caps. Unlike sukajan, these can be easily machine-washed. They feature designs with motifs typical of Japan and Yokosuka, and make popular souvenirs.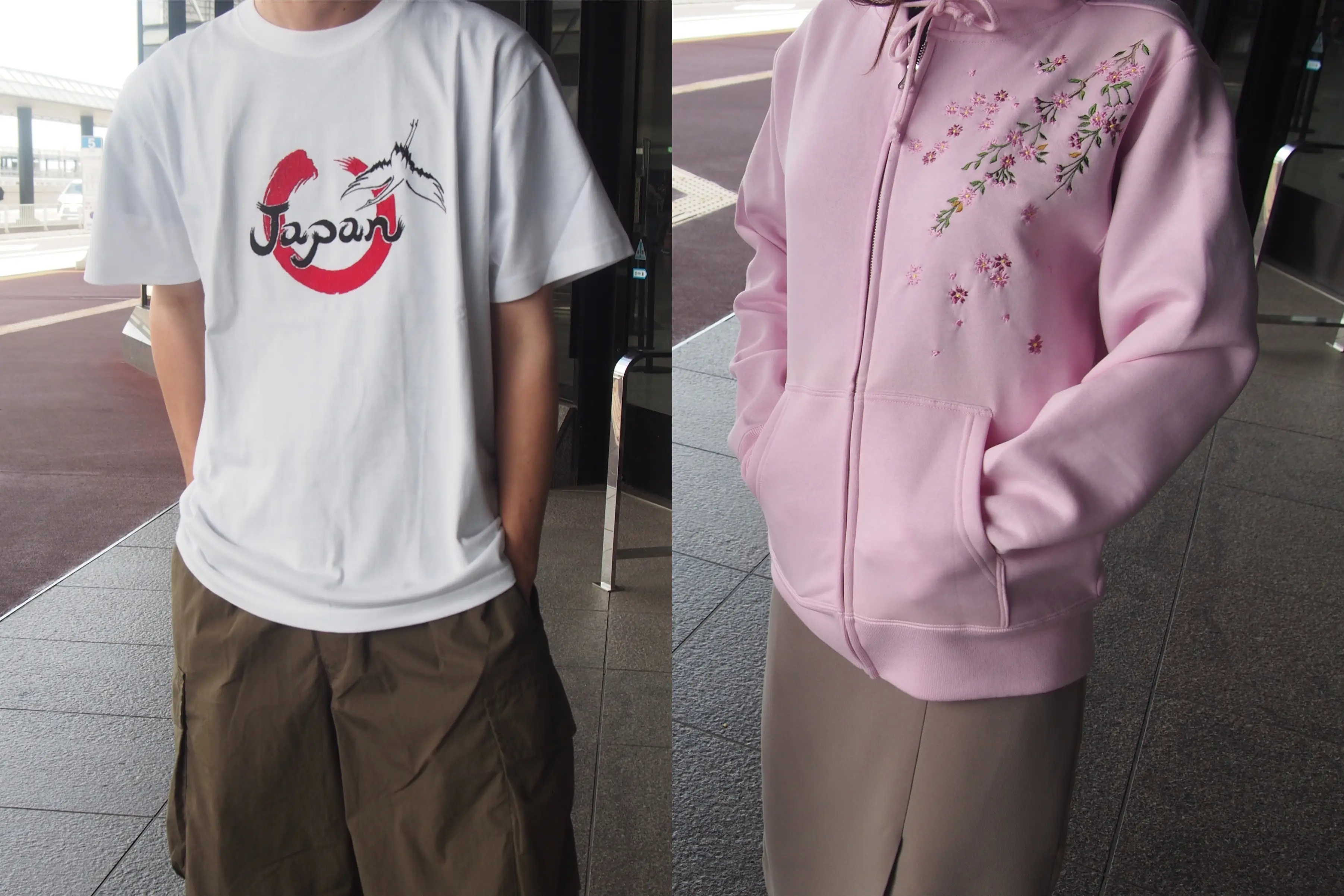 T-shirts and hoodies embroidered by Mr. Igarashi
Sukajan was born from a fusion of Japanese and American cultures. A beautiful garment in a style that has already become a traditional craft makes the perfect souvenir from Japan! Should you not have time to stop by Yokosuka, check out the newly opened "Fa-So-La TAX FREE AKIHABARA +" at Narita Airport Terminal 2, which now carries MC House's Suka-T® line! Why not bring home your own piece of Made-in-Japan, inspired by American culture?
■DATA ●Company Store MChouse/suka-T address:Coaska Bayside Stores 2F,2-1-12,Honcho,Yokosuka-si,Kanagawa Instagram:https://www.instagram.com/mchouse_suka_t/ ●Dealer Fa-So-La TAX FREE AKIHABARA + Narita Airport Terminal2 3rd Floor,Narita 5th Avenue(Area Beyond Outbound Passport Control) (Information as of August 2023)