Enjoy a special bowl of Japan's traditional shaved ice dessert at "Wa-kitchen Kanna."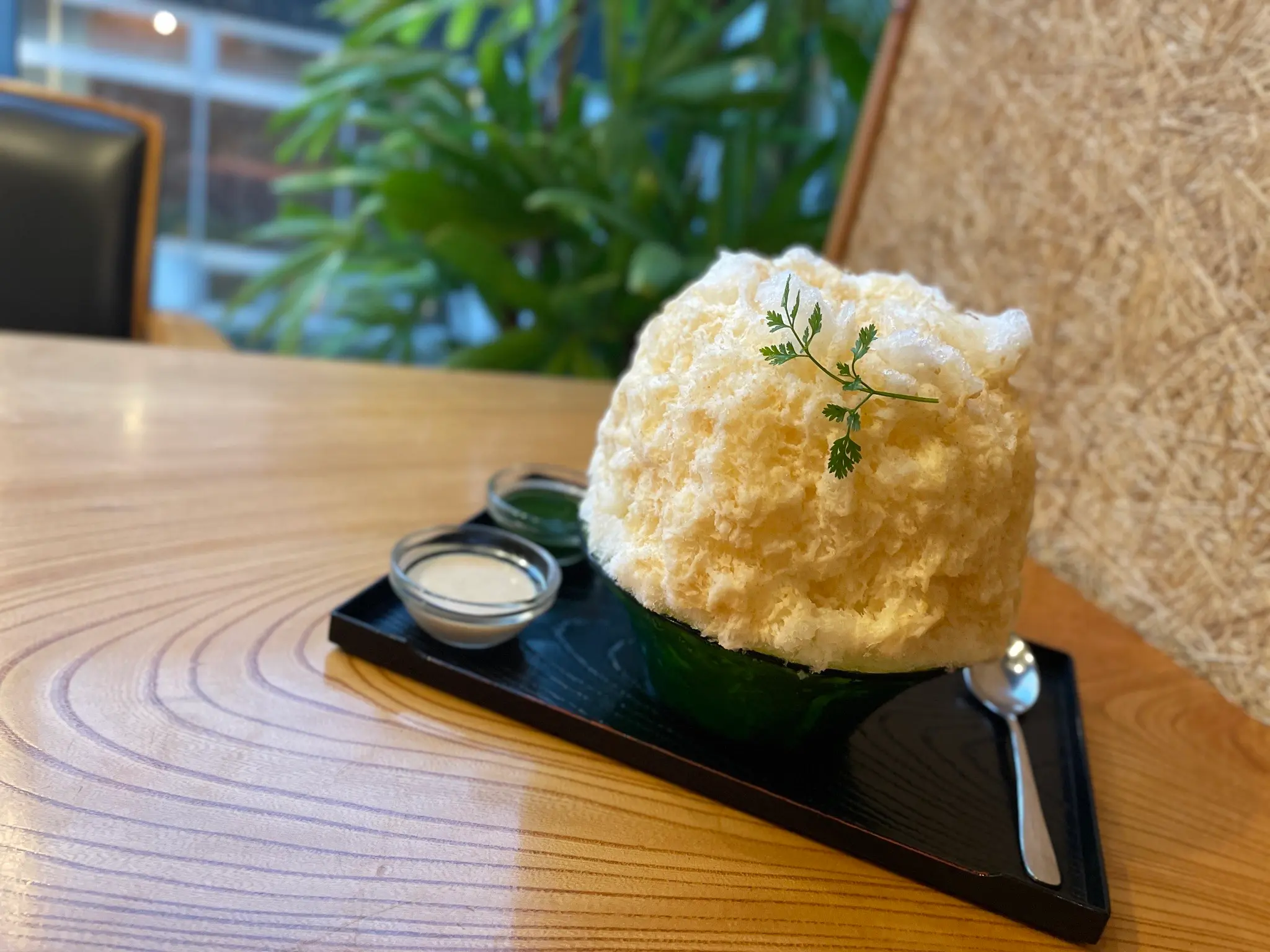 If you are coming to Japan during summer, definitely try shaved ice, which is called "kakigori" in Japan. Its coolness and sweetness are perfect for Japan's muggy summer. You can find shaved ice shops everywhere, but you might as well enjoy a special one.
Kakigori is made by finely shaving a block of ice, served in a bowl and topped with syrup, fruits, etc. In Japan, it is a traditional summer dessert, whose origin dates back all the way to the Heian period about 1000 years ago. In the past, it mainly featured roughly shaved or crushed ice, but its style kept evolving, and now we have a much wider variety, such as ones with an airy texture that melts softly, as well as ones with shaved frozen fruits.
In this article, we are introducing "Wa-kitchen Kanna" located in Setagaya, Tokyo. It is a popular shop where you can enjoy not only traditional kakigori with traditional Japanese ingredients, but also fusion style kakigori with Western ingredients, both featuring fluffy and delicate shaved ice topped with their signature sauces.
For first-timers, we recommend "Wakaba," with which you can enjoy the two classic flavors of kakigori sauce—strawberry and matcha. The combination of sweet strawberry and bitter matcha creates gradual changes in the flavor, so you can enjoy it to the very last scoop. The matcha sauce is made with a generous amount of Nishio matcha, which has sophisticated umami and richness. The two contrasting colors are also very eye catching!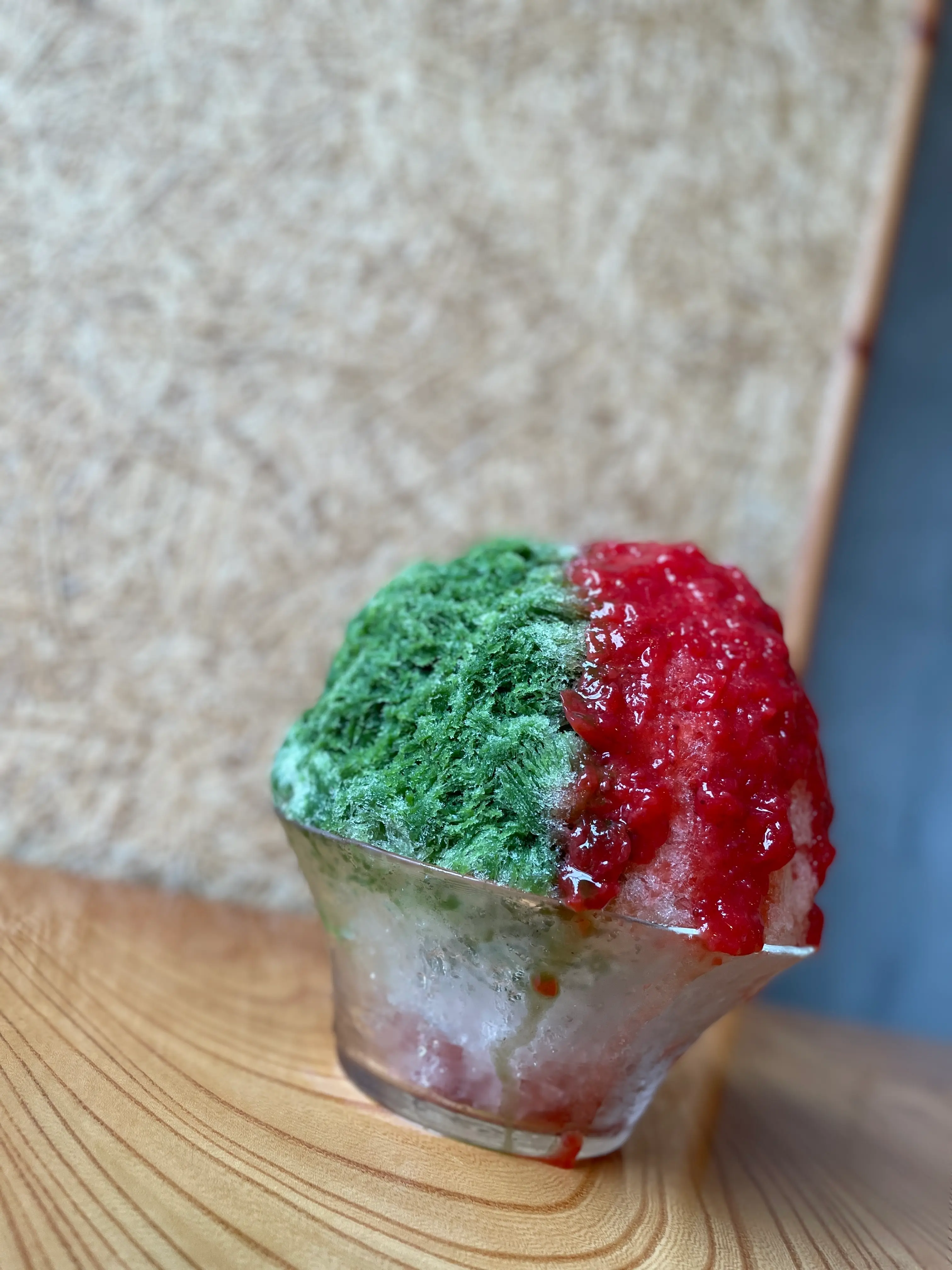 Kakigori "Wakaba" / ¥1,250
If you are a fan of Japanese sweets, we recommend "The Kinako" made with soybean powder, which is frequently used for Japanese sweets. You can enjoy the natural flavor and sweetness of soybeans that gently spreads in your mouth. It also comes with matcha and kinako condensed milks on the side, so you can adjust the sweetness to your preference.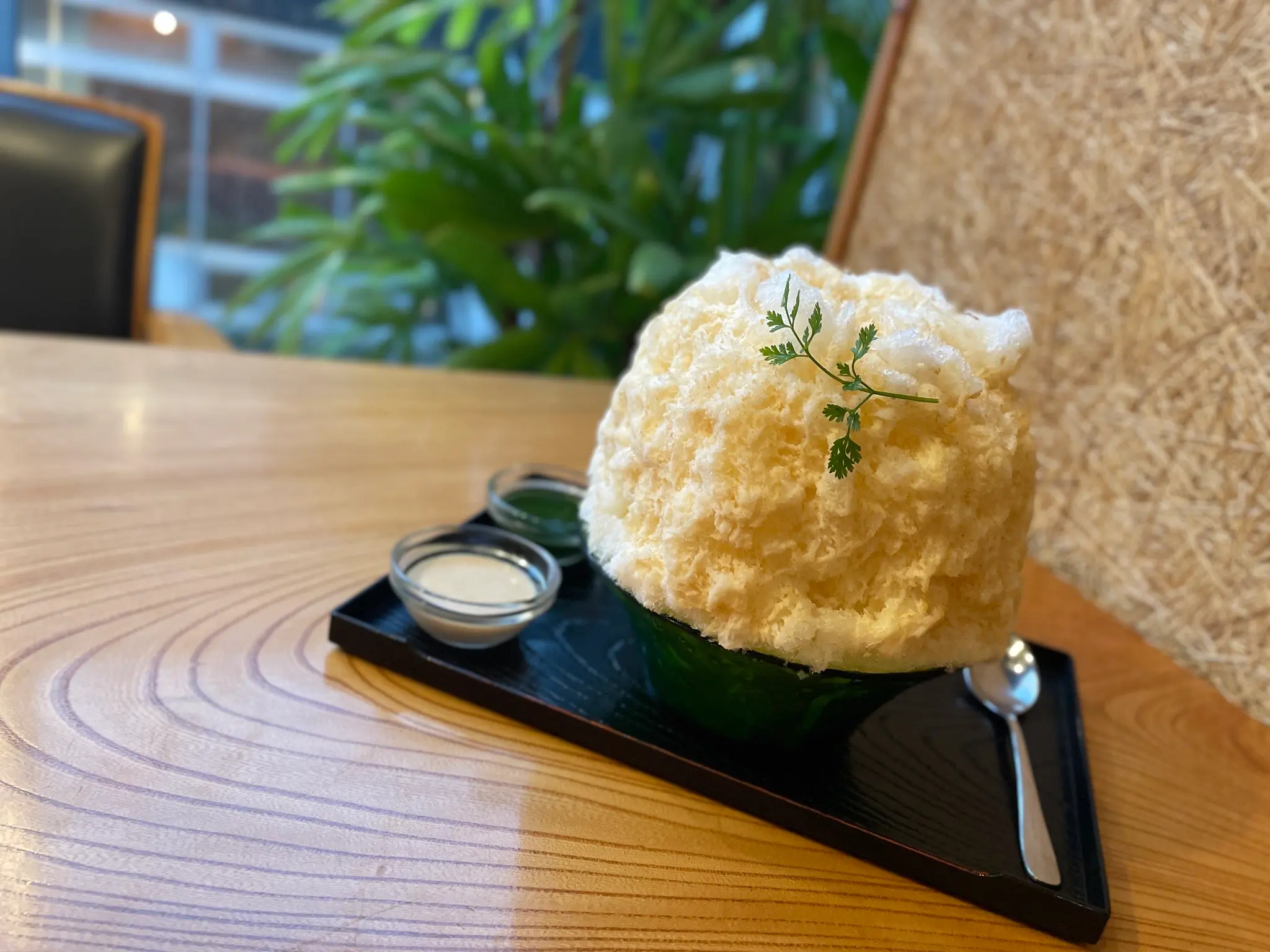 Kakigori "The Kinako" / ¥1,000
If you like "anko" (sweet red bean paste), you definitely want to try "Kanna no Kori Shiruko," which is a shaved-ice version of "oshiruko" (sweet red bean soup). Anko is an integral ingredient of Japanese sweets, being used for all sorts of sweets in Japan including ice pops. Since oshiruko has a very mild saltiness, it accentuates the sweetness of oshiruko and special milk.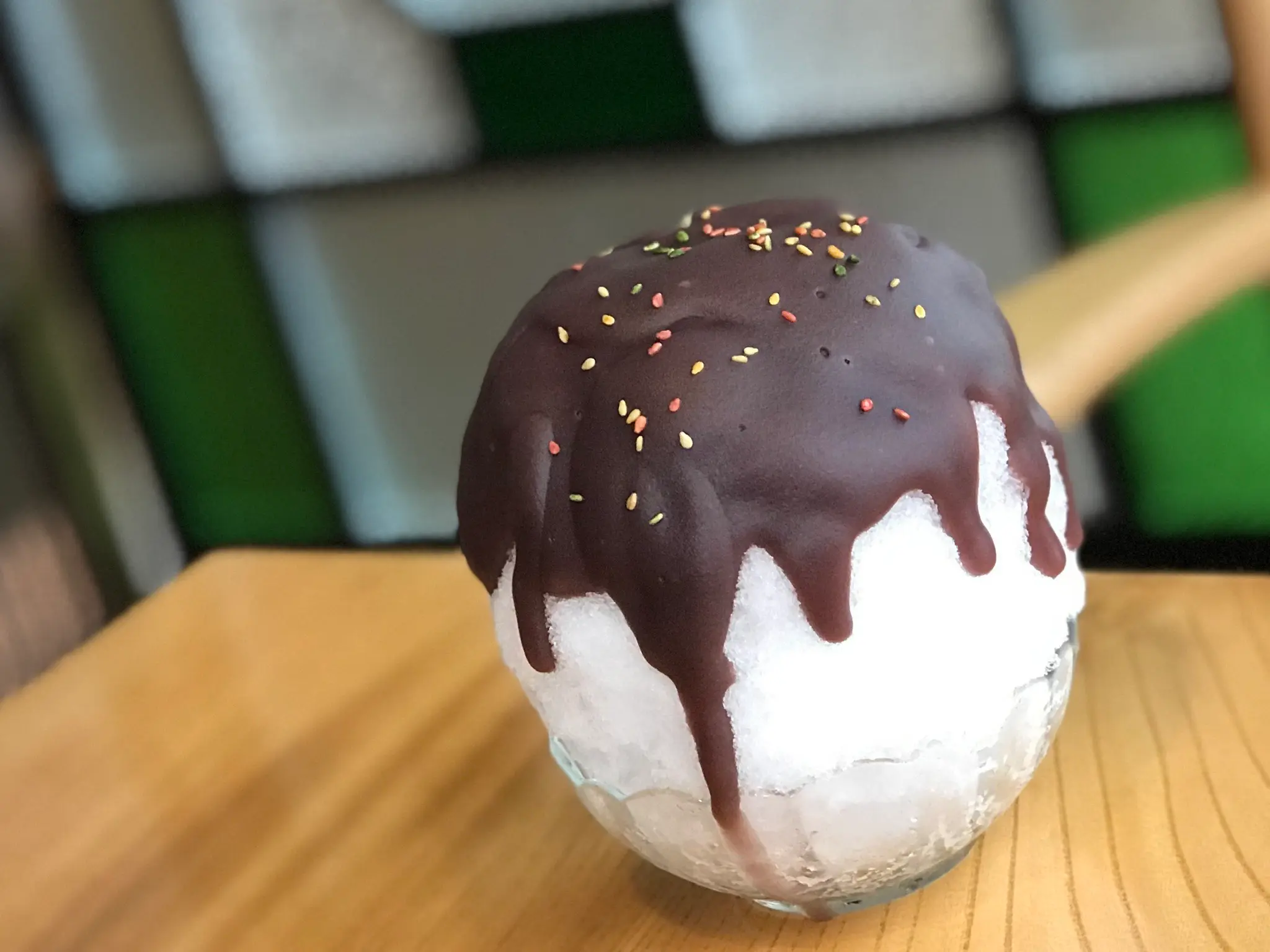 Kakigori "Kanna no Kori Shiruko" / ¥900
If you are looking for a new kind of Japanese sweet, we recommend "Mitarashi Gyunyu." It is a new type of kakigori made with the traditional sweet and salty rice-dumpling sauce and combined with milk for a milky flavor. It is topped with dried seaweed and tiny rice crackers that are very Japanese, making it even more unique.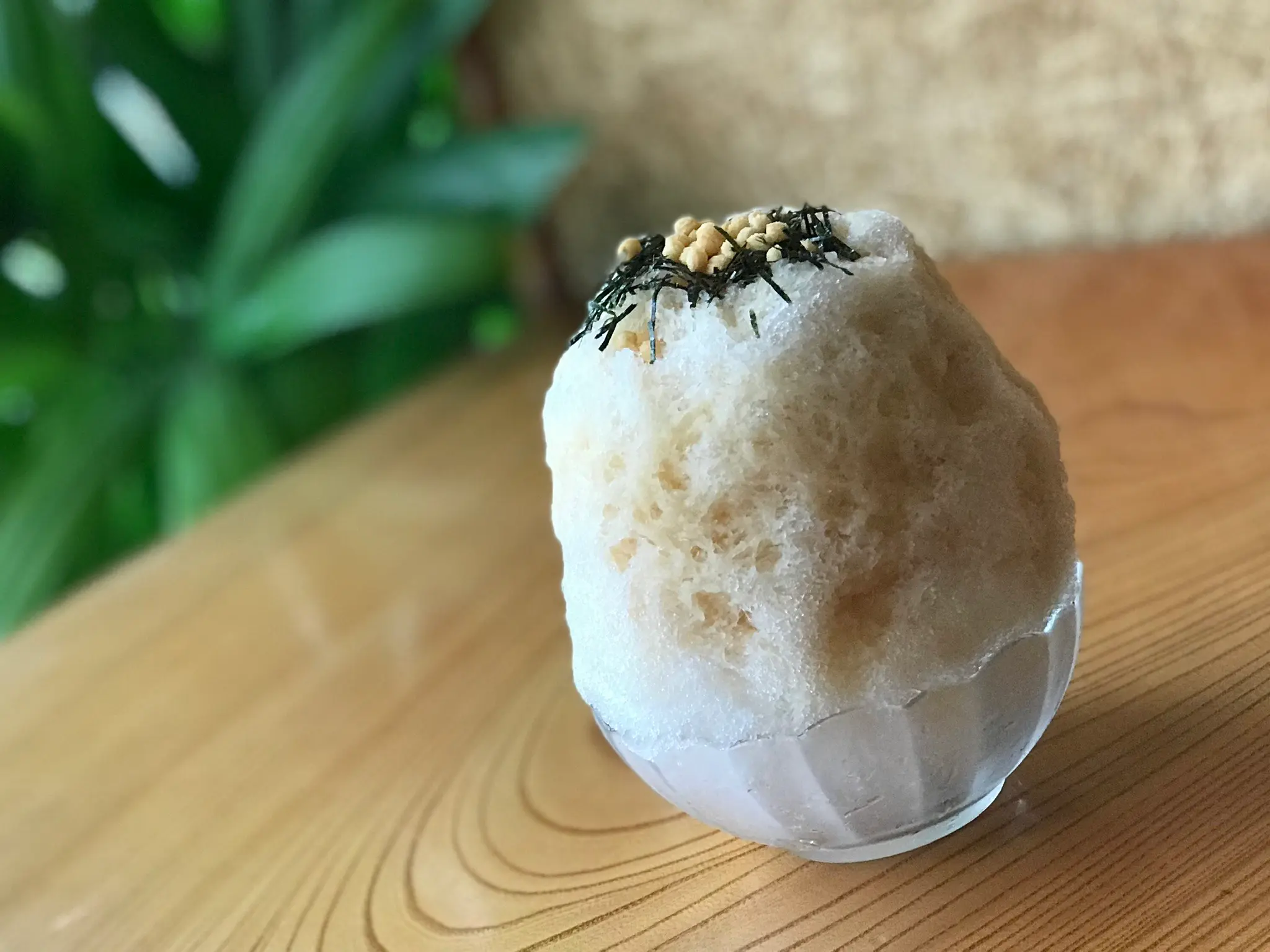 Kakigori "Mitarashi Gyunyu" / ¥900
Even if you are not a big fan of Japanese sweets, you can rest easy, as they also have kakigori with Western flavors such as "Tiramisu" and "Ichigo Kocha" (strawberry & tea). With Ichigo Kocha kakigori, you can enjoy not only the popular strawberry flavor, but also the fragrant tea flavor of the shop's original blend of Darjeeling and Ceylon teas.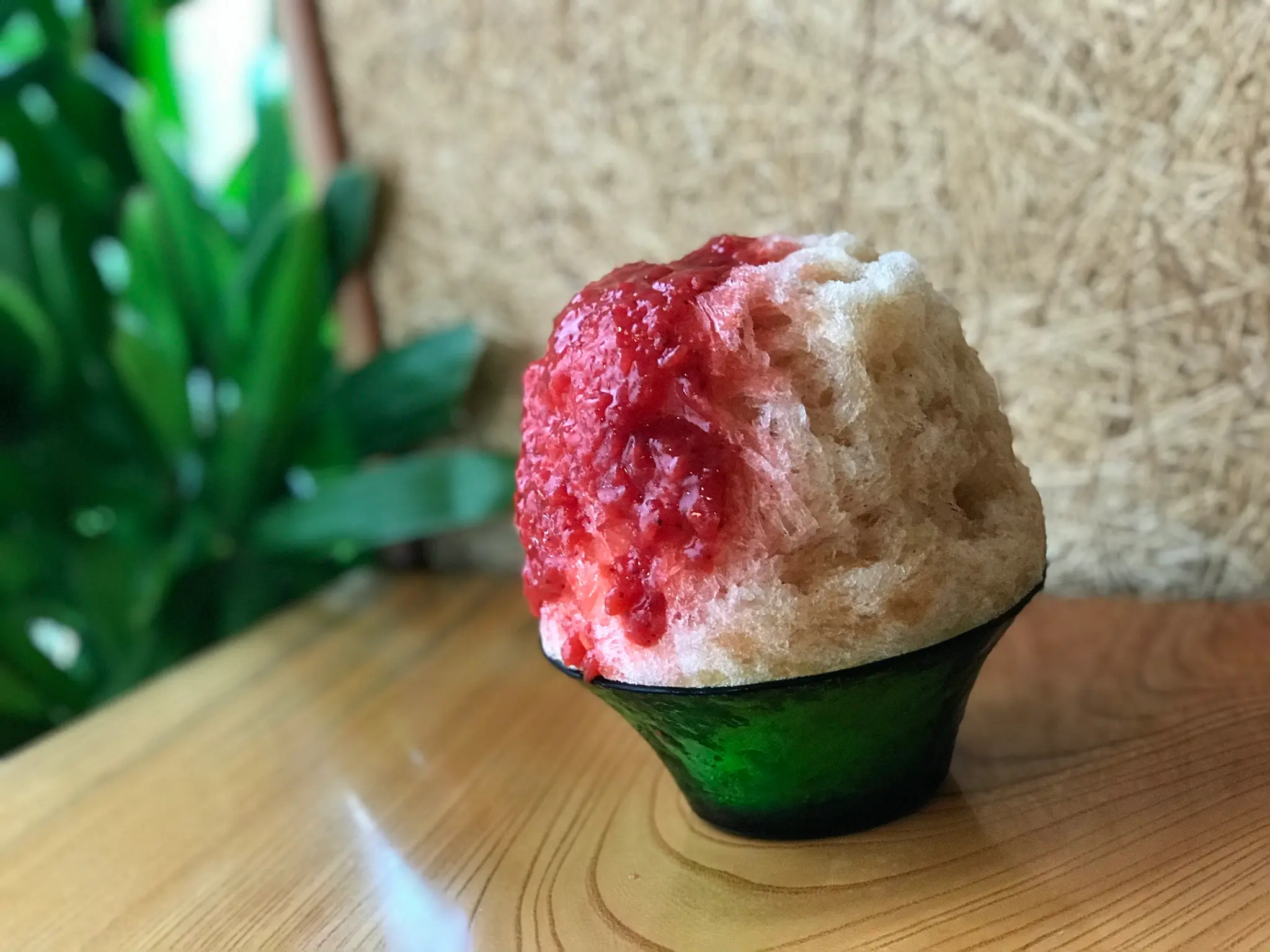 Kakigori "Ichigo Kocha" / ¥1,150
So which one would you like to go for? The shop is very popular, and you often have to wait in a line outside, so make sure to have something to protect yourself from the summer heat! Also make sure to check out the shop's official Instagram account where it introduces limited-time seasonal offerings.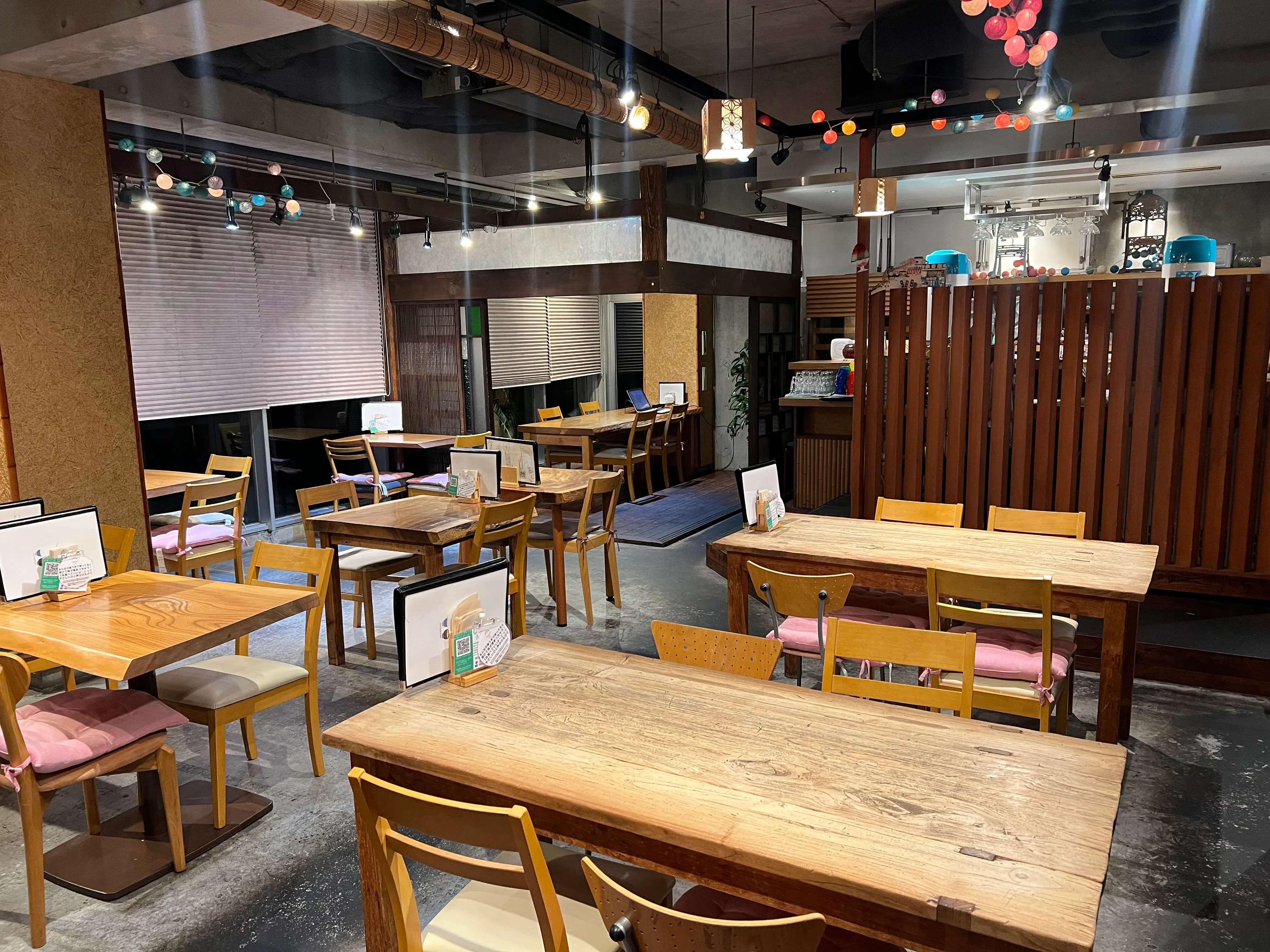 ■DATA Address: 2F, 2-43-11 Shimouma, Setagaya City, Tokyo Opening hours: 11 a.m. – 7 p.m. (Last order at 6:30 p.m.) Closed on Wednesdays Tel. 03-6453-2737 Instagram: https://www.instagram.com/wa_kitchen_kanna/?hl=ja (Information as of July 2023)