Summer essentials selected by Fa-So-La AKIHABARA staff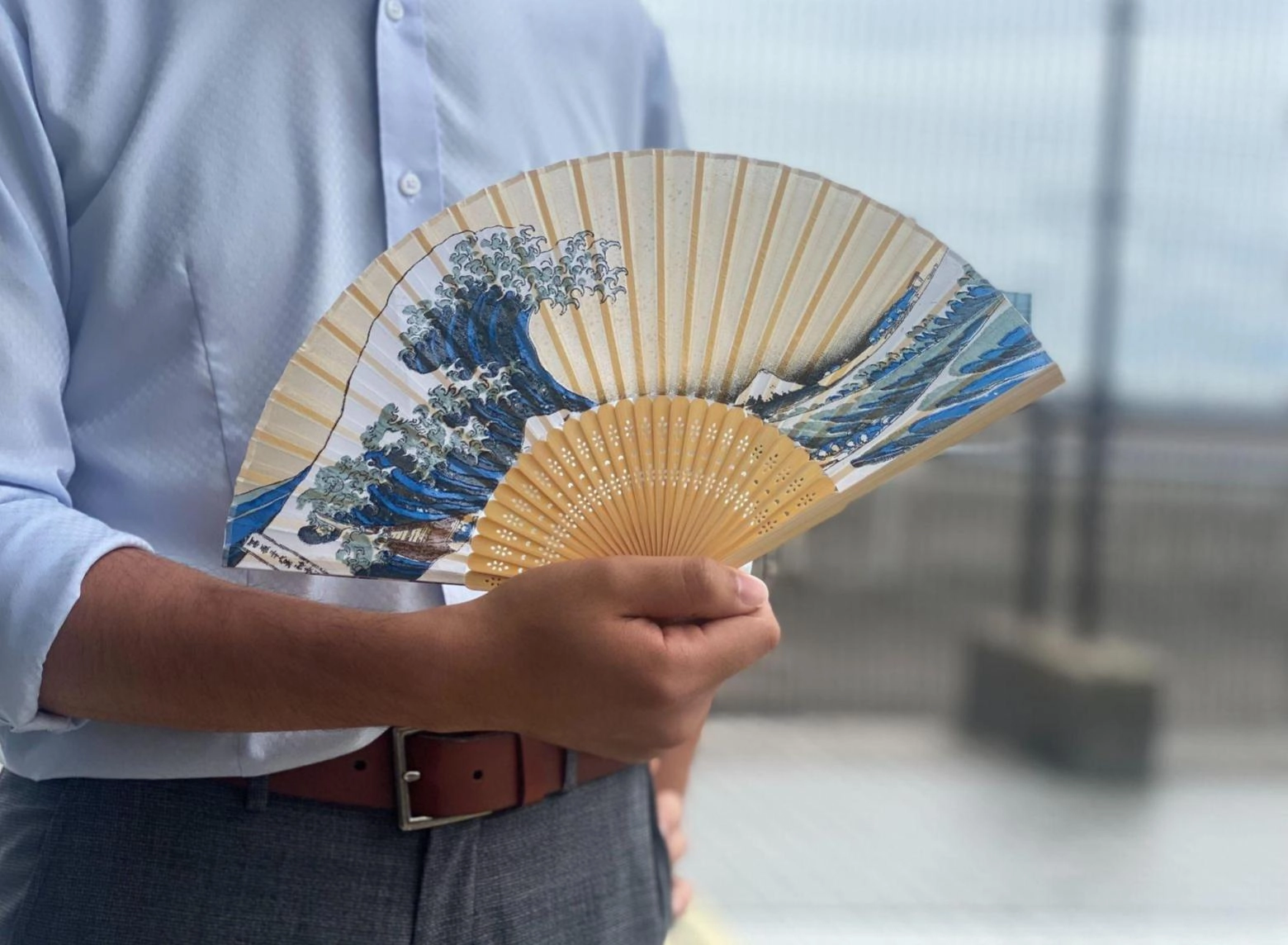 At Fa-So-La AKIHABARA, you can find all sorts of items from souvenirs to the latest home electronics. Out of all these items, our staff members have selected the ones that they especially want to recommend this month. These items, which come in handy during early summer on various occasions from everyday use to outdoors, are perfect not only as a souvenir for your family and friends, but also for yourself!
The first one is "furin," a wind chime, which brings a sense of coolness to Japan's hot summer and which is perfect for a souvenir. A furin is an ornament hung by the window, and it makes a cooling sound when blown by the wind. The one we are introducing here is of Nambu ironware made in Iwate Prefecture that is also famous for tea utensils. It feels like the heat goes away when you hear the chime jingle.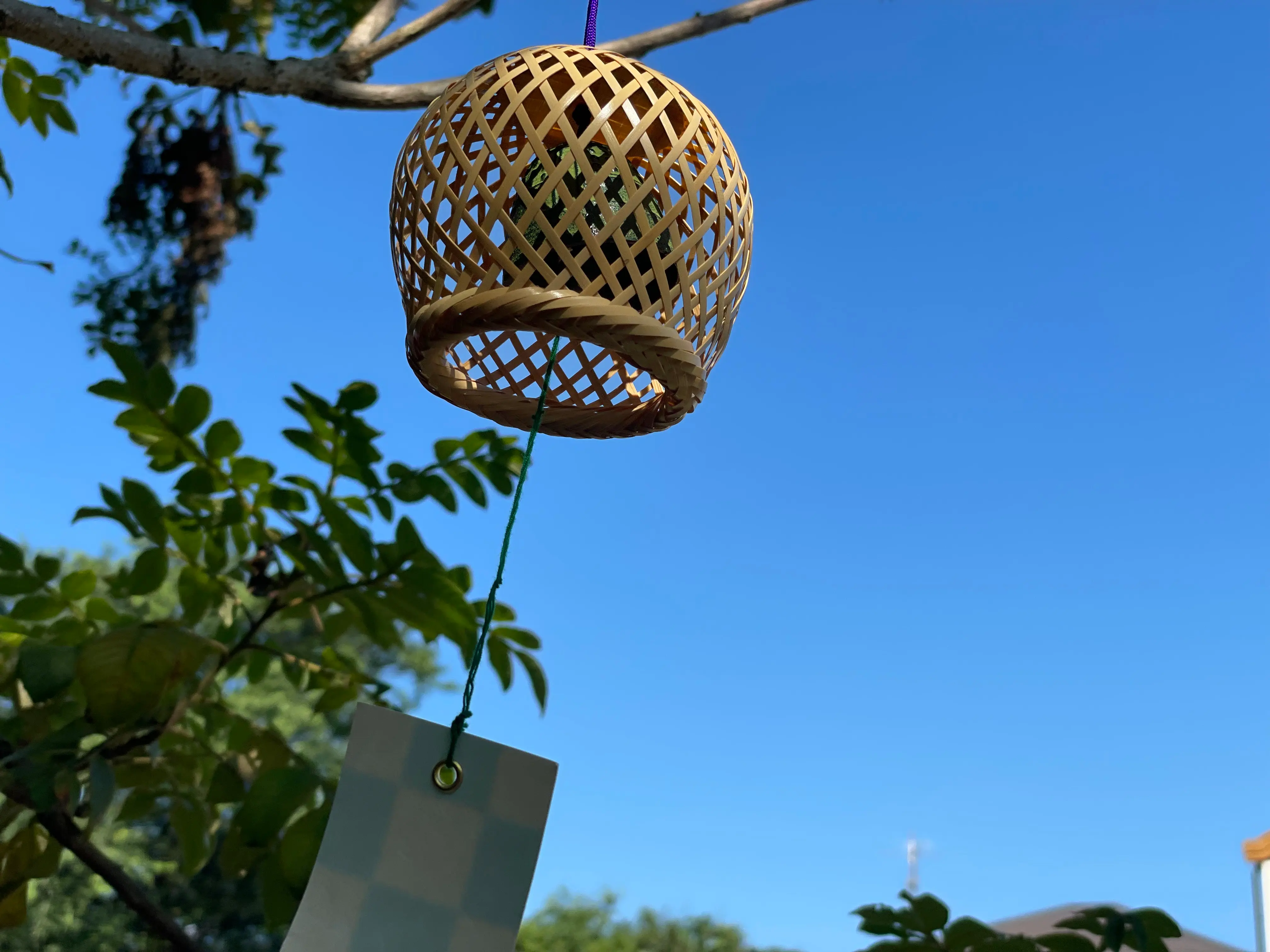 The cover made of bamboo brings even more the sense of coolness Diamond Shaped Woven Bamboo Natural / Tax-free price ¥3,100
The one we would like to recommend to backpackers is a portable water-proof speaker, JBL CLIP4, which has a cool logo on it. You can wear it like an accessory, so it comes in really handy in outdoor activities such as hiking and mountaineering. Despite its compact size, it produces rich and deep sound as well as a heavy bass, so it is like you can carry around your favorite music setup when you are travelling.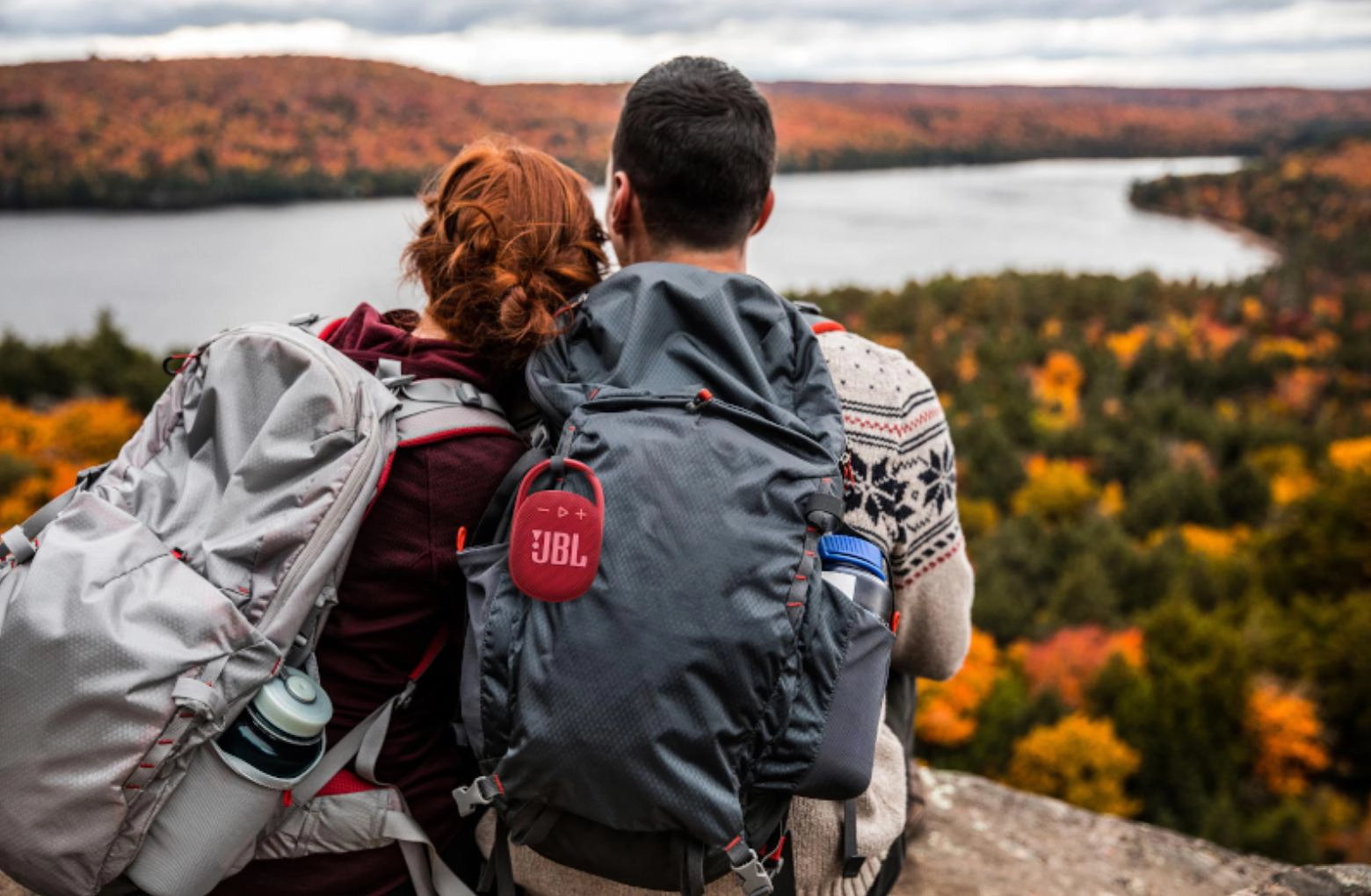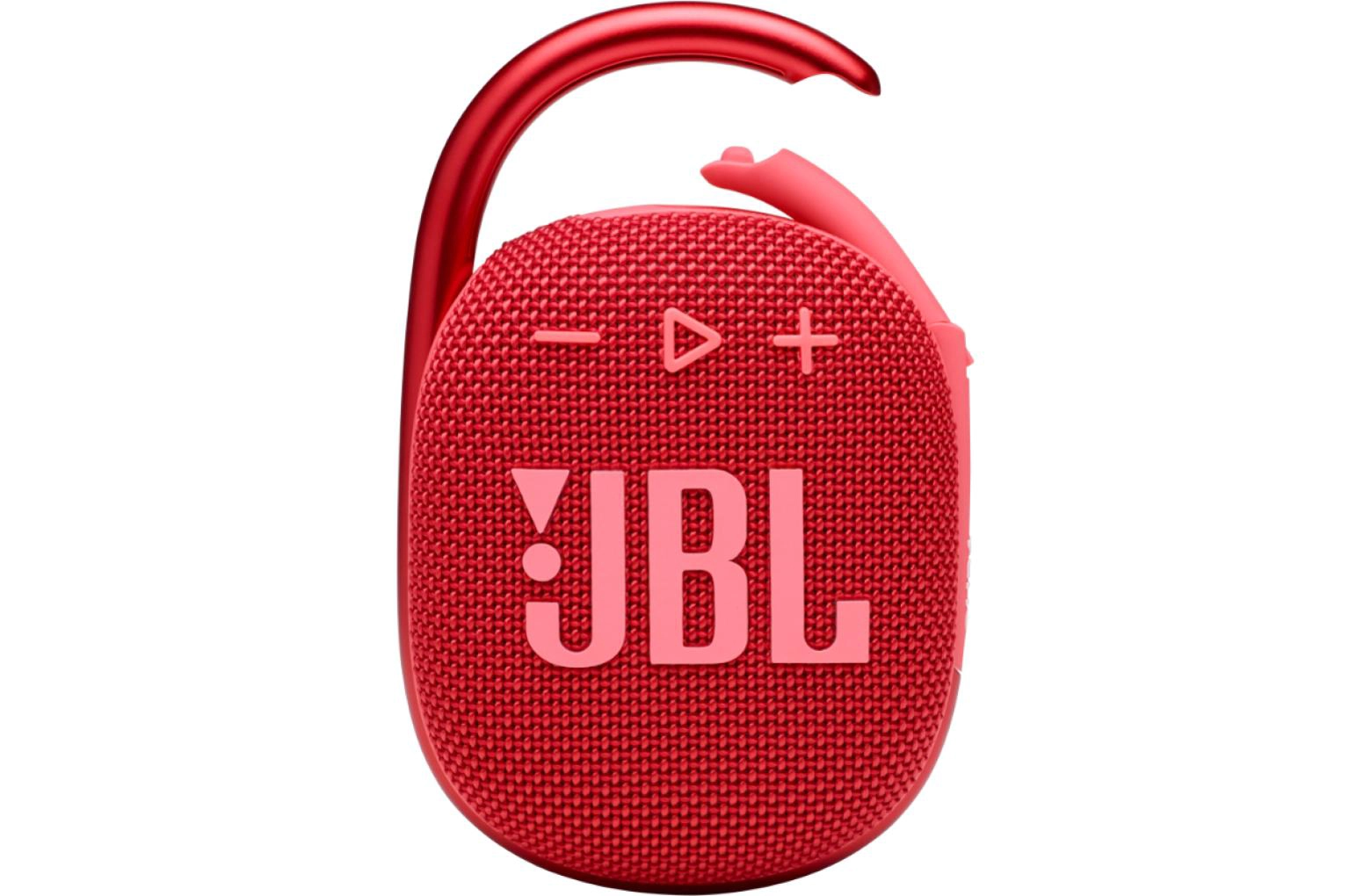 It can easily be attached to a backpack or a belt loop. Portable water-proof speaker, JBL CLIP4 / Tax-free price ¥7,500 (JBL)
If you love going to the beaches during your summer trip, we recommend Bose SoundLink Flex Bluetooth® Speaker. It is durable and has no problem getting splashed with water. It is also highly impact resistant, so it would be a perfect buddy for enjoying summer activities. And of course, it delivers the high-quality sound that BOSE is renowned for.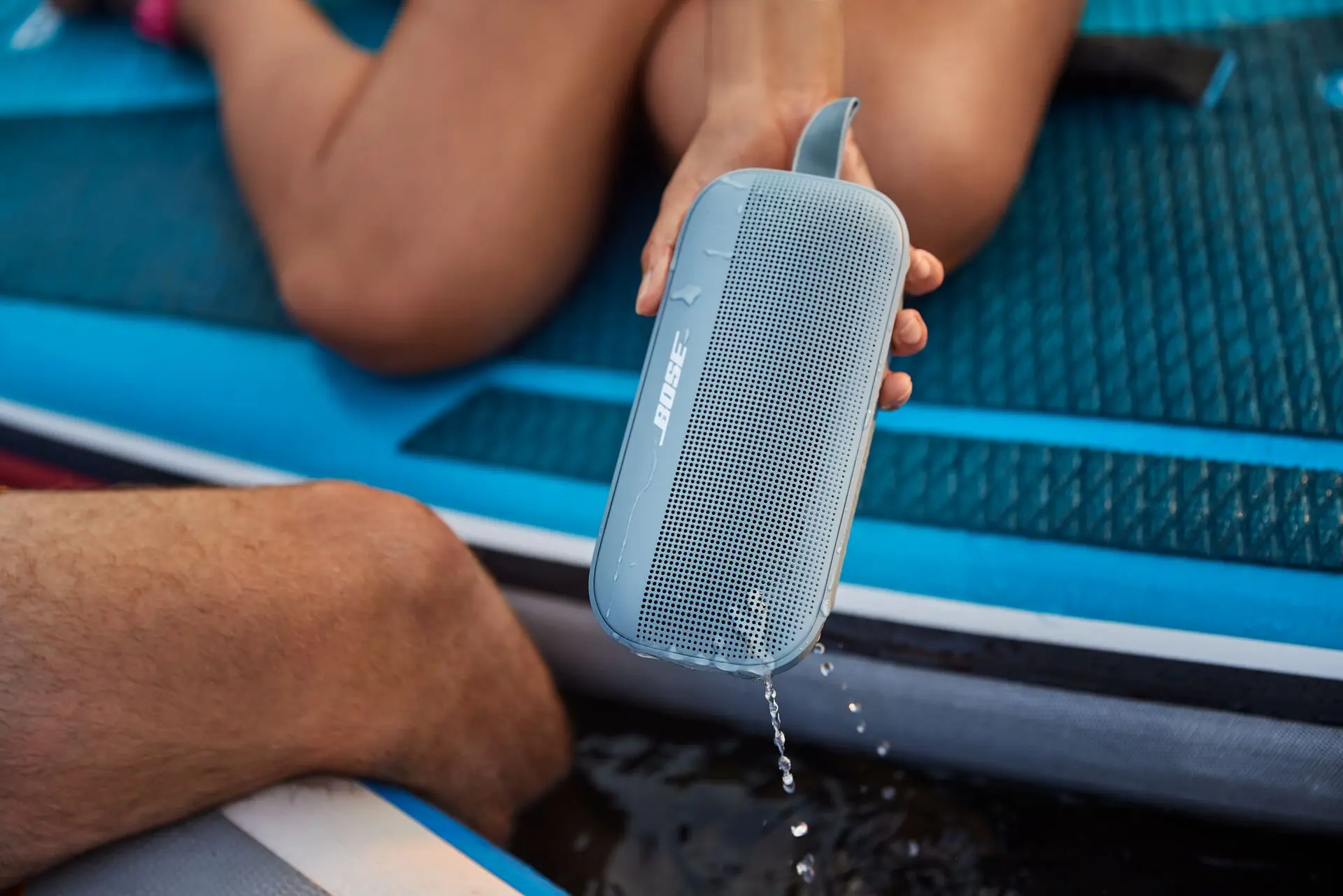 It's also dependable with up to 12 hours of continuous play. Bose SoundLink Flex Bluetooth® Speaker / Tax-free price ¥18,000 (BOSE)
Let's add Elecom's waterproof smartphone case P-WPSF04 to make it even more perfect. Not only does it come with a strap and prevent you from accidentally dropping your smartphone into water, but it also enables you to quickly capture wonderful moments and immediately upload the pictures on social media.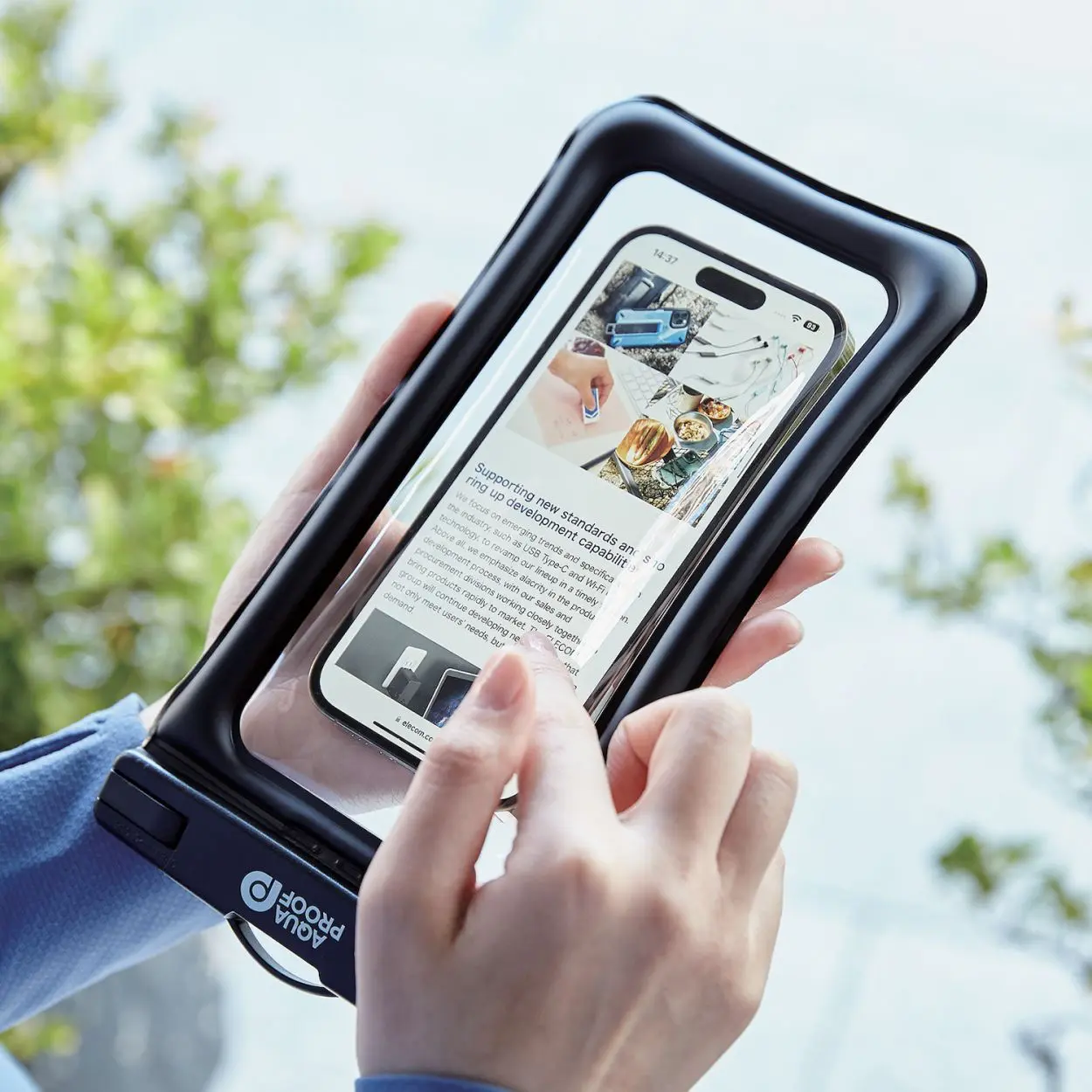 It provides a stress-free experience, as you can control your smartphone over the case. Waterproof smartphone case/IPX8-WPSF04BK / Tax-free price ¥1,618 (ELECOM)
The next one is another traditional Japanese summer item called "sensu," or a folding fan. With a cloth or a Japanese paper placed on a frame made of wood or bamboo, it can create wind like "uchiwa" (another type of hand fan). It can be folded compactly, so you can easily put it in your pocket or slip it into a little space in your luggage and carry it around anywhere you go. It is also recommended as a souvenir, as it has also been popular as a good-luck charm since the Heian period (late 8th century – late 12th century) for its "suehirogari" shape, which spreads out toward the end, denoting gradual prosperity into the future.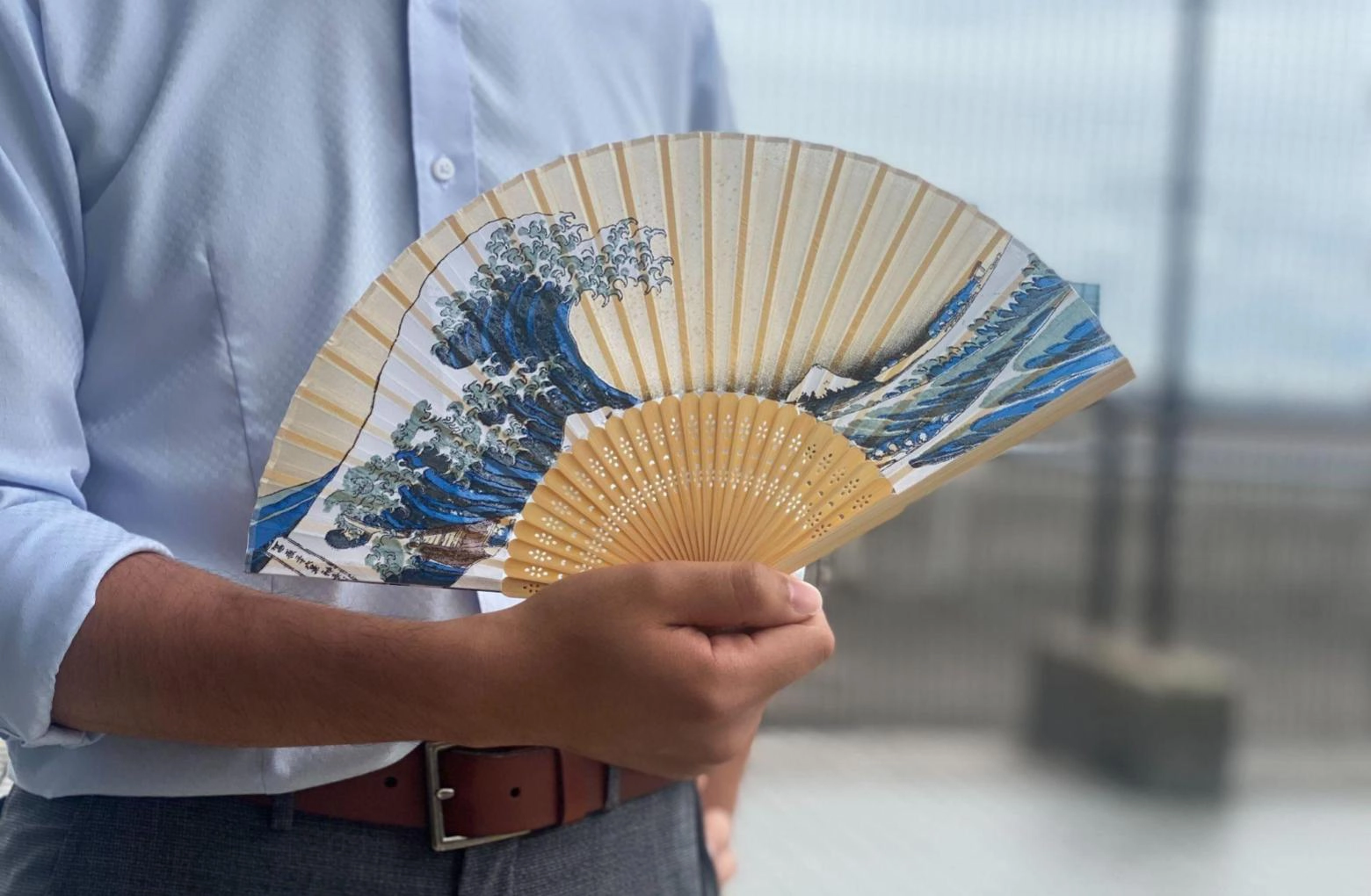 A distinctively Japanese sensu made of silk featuring a picture of Hokusai's Mt. Fuji Silk Fan Namifuji/The Fifty-three Stations / Tax-free price ¥1,000
At Fa-So-La AKIHABARA, you can find all sorts of items from traditional Japanese crafts to the latest trendy items. It is a perfect spot for stopping by to buy not only souvenirs, but also your travel essentials. (Information as of July 2023)