World's first Fender flagship store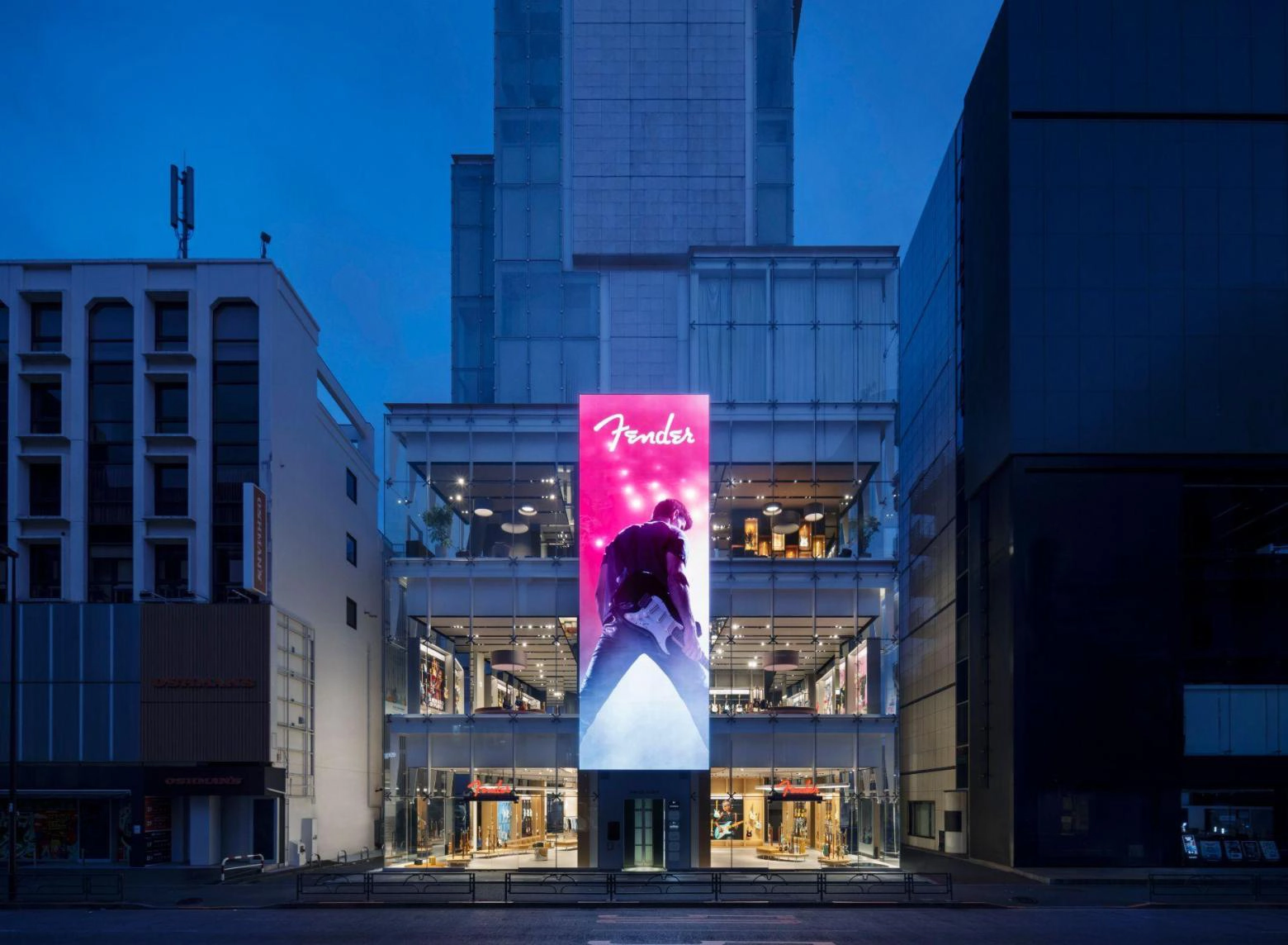 Fender is a long-established musical instruments manufacturer with almost 80 years of history. It's world first-ever flagship store "Fender Flagship Tokyo" opened in the Harajuku/Omotesando area of Tokyo!
The focus of travelling tends to be sightseeing or food, but how about travelling for a somewhat different purpose—your hobby?
The guitars and basses of Fender are loved by famous musicians around the world. The musical instrument manufacturer, which has always been promoting new cultures centering around music, has opened its store in the Harajuku/Omotesando area in Tokyo, which is an area known as the center of Tokyo's pop culture. We visited the huge four-story store that extends from the first basement floor through the third floor.
As you step inside, you'll see an array of the guitars and basses that Fender is famous for. They carry all sorts of products, including those made in the U.S. or in Japan, as well as the highest-end models of the Fender Custom Shop line made by experts called Master Builders. They also carry other products, such as acoustic guitars and ukuleles, accommodating the needs of all music lovers from beginners to professionals.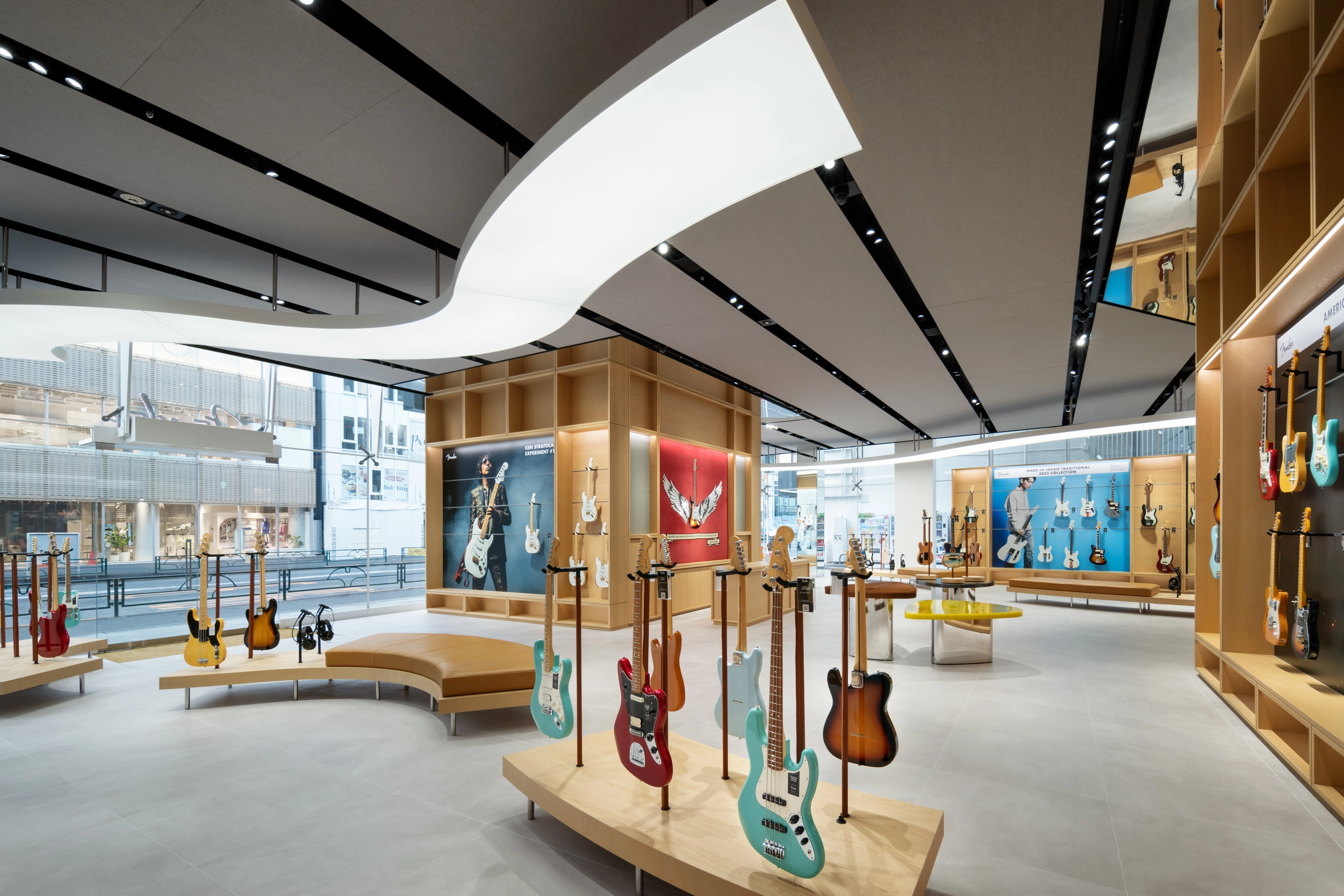 Fender commissioned Klein Dytham architecture (KDa) whose works include Daikanyama Ginza Place,as lead on designing all components of the Fender Flagship Tokyo.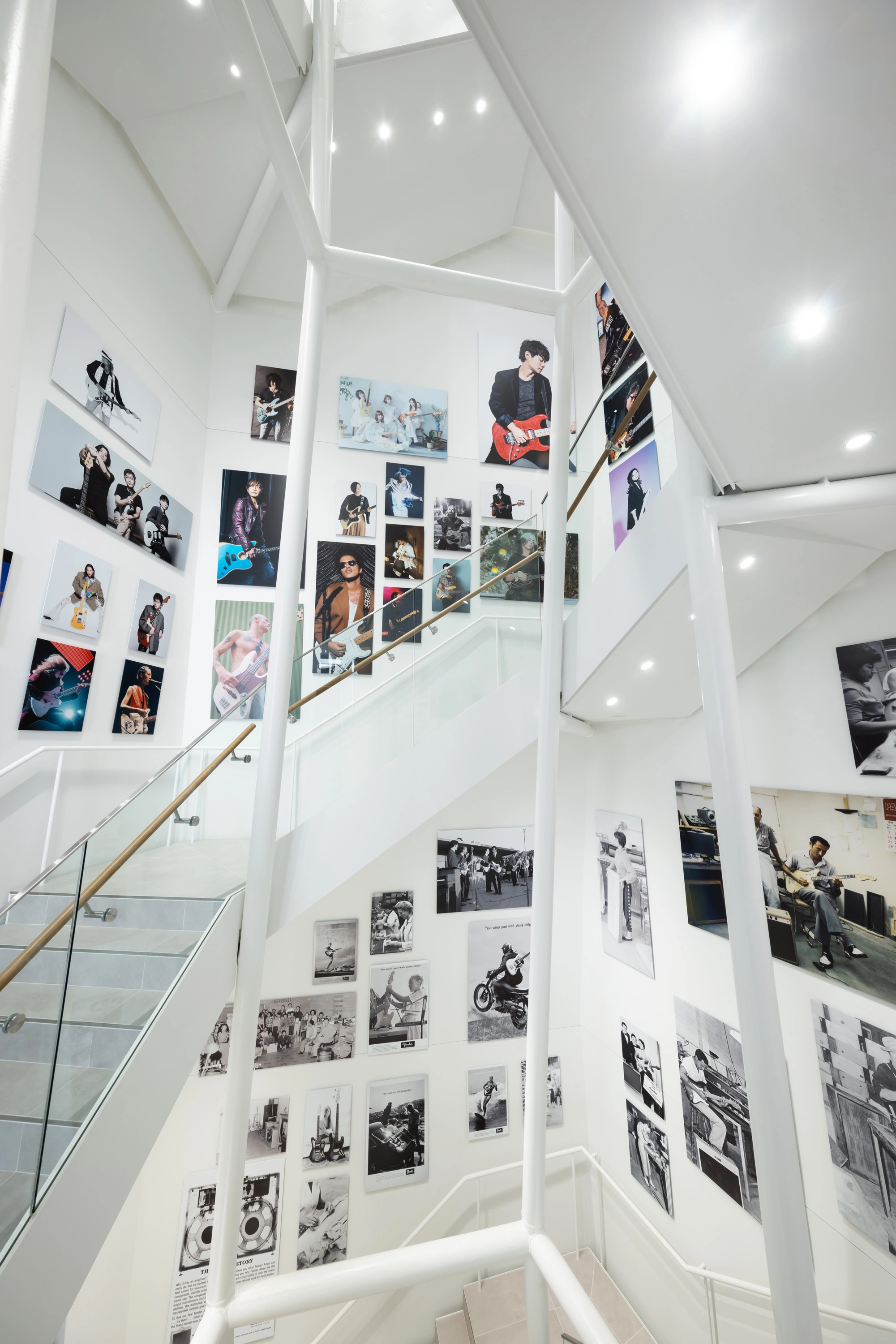 On the walls of the spiral staircase connecting different floors, rare photos of well-known entertainers around the world, such as Jimi Hendrix, Jeff Beck, and Bruno Mars, are displayed, so just strolling around in the store is fun.
Moreover, the store carries the " American Professional II Flagship Tokyo Premium Edition" line, which has a luxurious, amber-colored finish based on the popular U.S.-made "American Professional II" line. The store also carries a variety of official store exclusive guitars and premium models.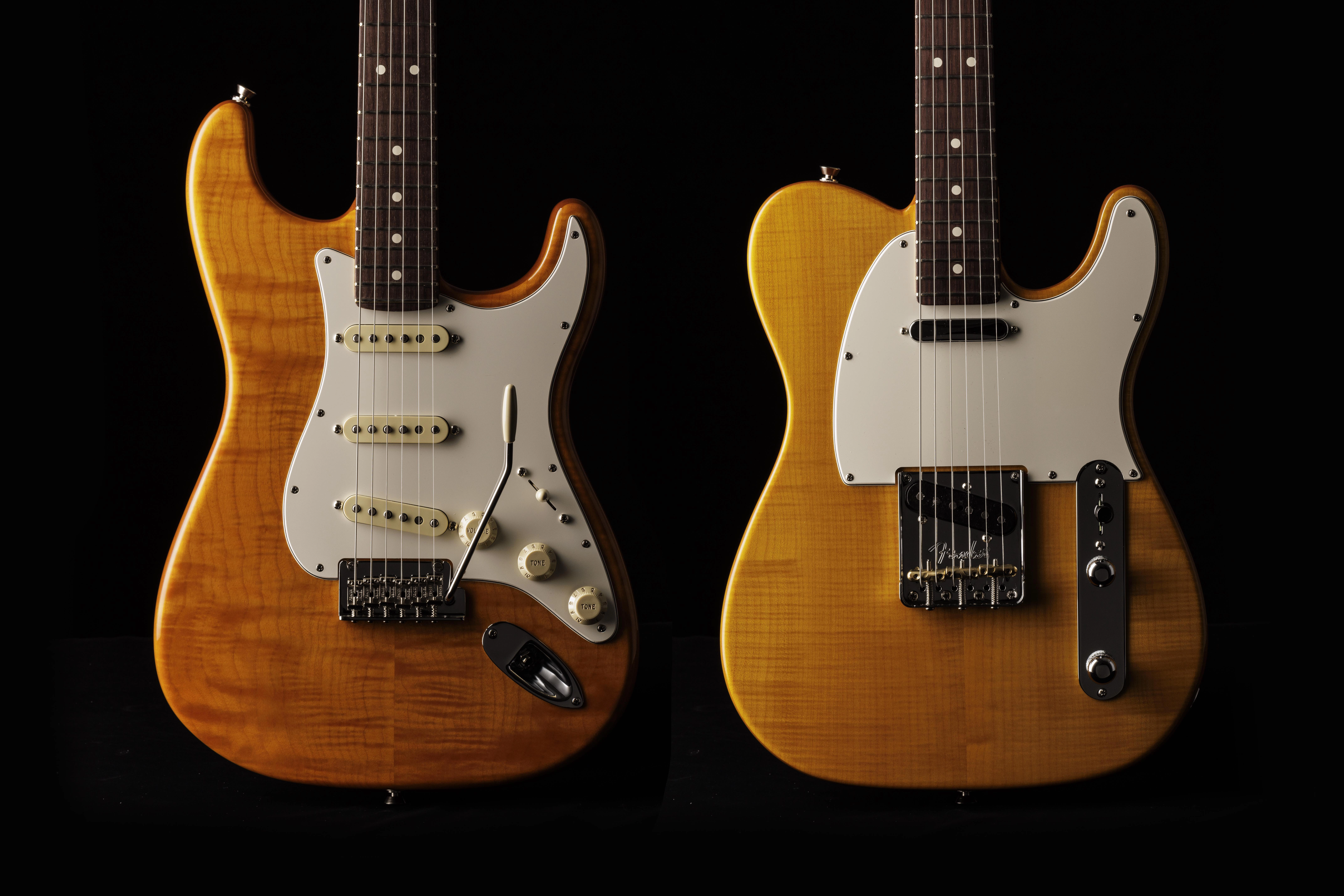 Limited edition version of a popular series used by many famous artists.
The second floor has a soundproof room where visitors can try out instruments on a wide range of amps.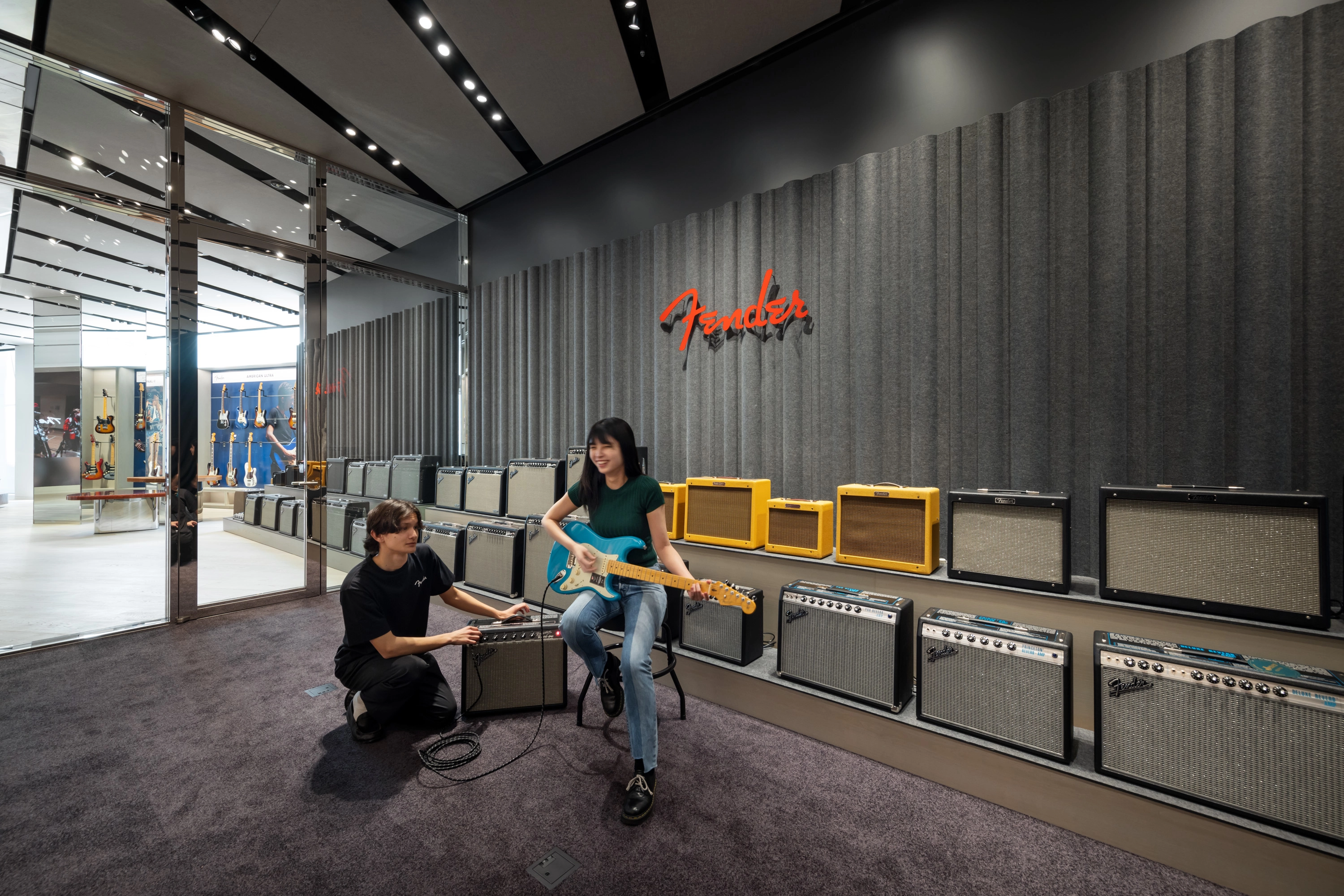 You can choose from more than 30 different Fender amplifiers to further experience the powerful sound.
The third floor is called "Dream Factory" and is dedicated to the Fender's highest-end guitars and basses of the Fender Custom Shop line. There is also a special room for custom orders. *Reservations are prioritized on the third floor.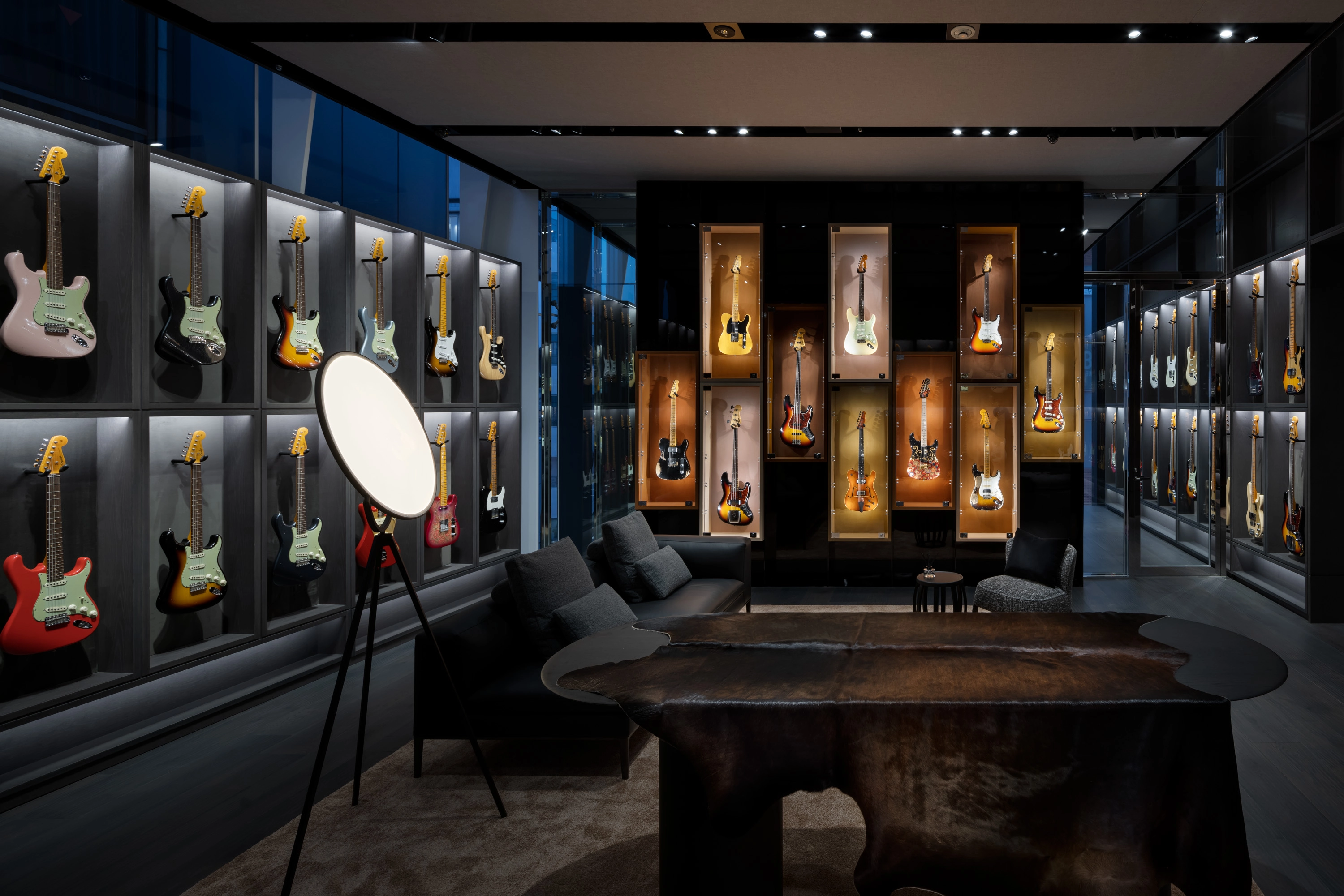 An impressive display of masterpieces by Masterbuilt and Teambuilt. All of these models are available for purchase.
After checking out the above-ground floors, let's head to the café "Fender Cafe powered by Verve Coffee Roasters" on the first basement floor. It's Fender's first-ever original coffee shop and it is supervised by popular coffee roaster Verve Coffee Roasters that embodies the Californian lifestyle.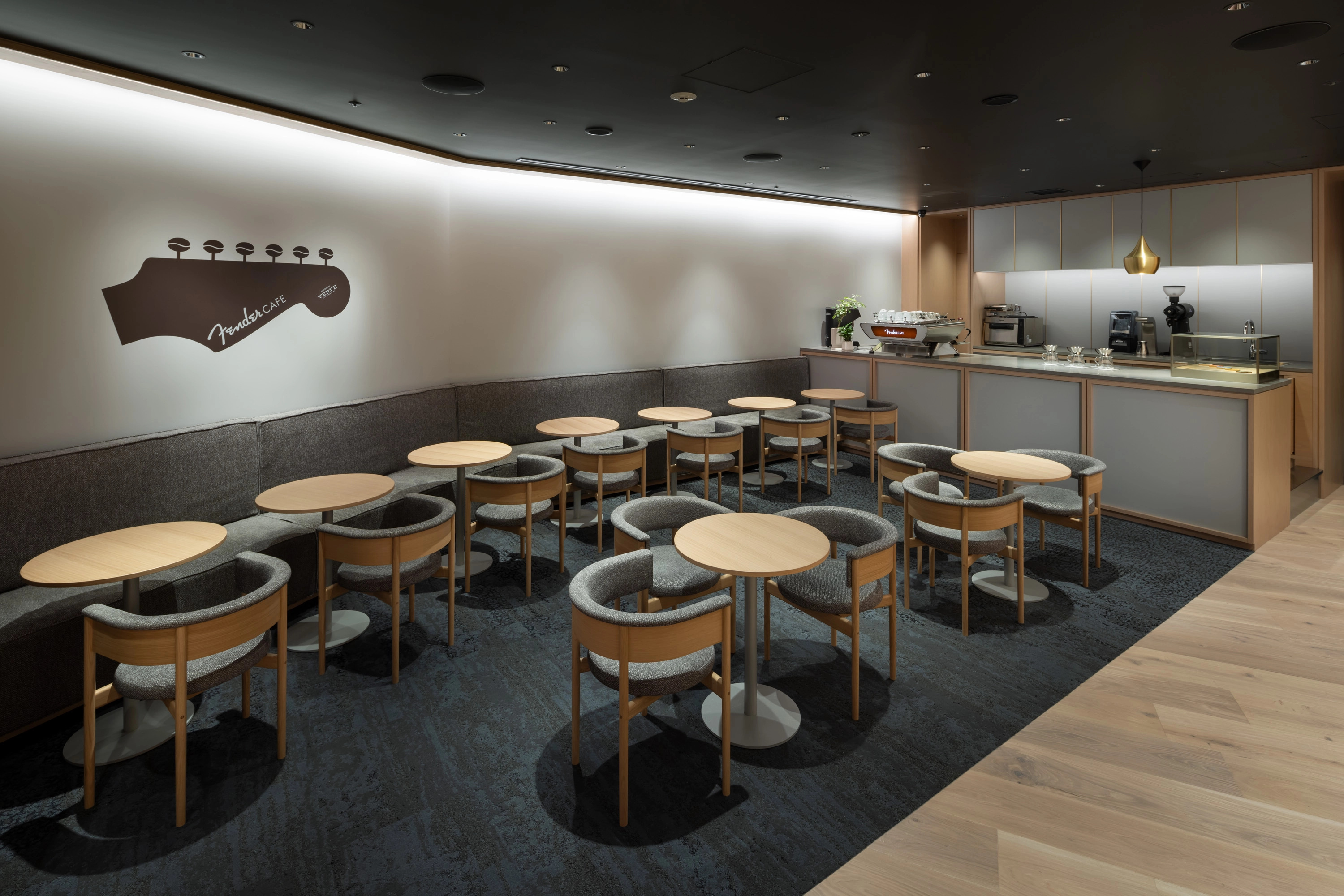 In addition to its original blended coffee "In Tune" made from carefully-selected coffee beans and through meticulous roasting, it also serves sandwiches, sweets, and alcoholic beverages.
Furthermore, the shop carries a wide selection of fashion and lifestyle items, such as the high-quality apparel collection under the brand name of "F IS FOR FENDER," which was launched simultaneously with the opening of the flagship store, as well as Fender's official exclusive items that will surely impress musicians.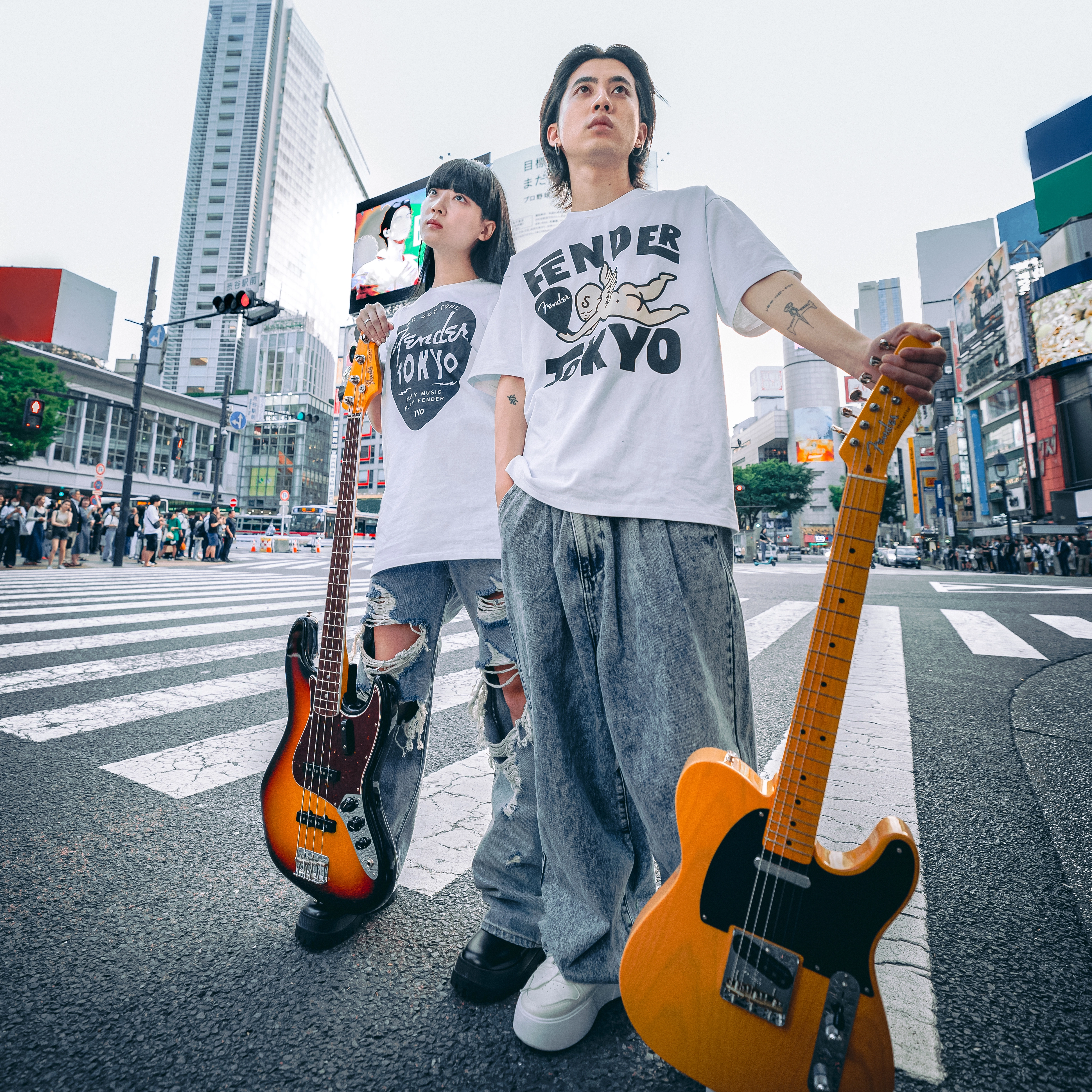 In addition to playful T-shirts and hats, we also sell lifestyle items such as coasters and cushions.
The flagship store is a wonderful spot where not only music lovers, but also those visiting with friends, a partner, or family can have a good time. Why not add it to your list of destinations in Tokyo?
■DATA Address: 1-8-10 Jingumae, Shibuya City, Tokyo Opening hours:11 a.m. – 8 p.m. Closed during the year-end and New Year holidays. Official website:https://www.fender.com/ja-JP/fender-flagship-tokyo-en.html Instagram: https://www.instagram.com/fender_jp/?hl=ja (Information as of August 2023)