"Spacia X"—a new train that connects Asakusa and Nikko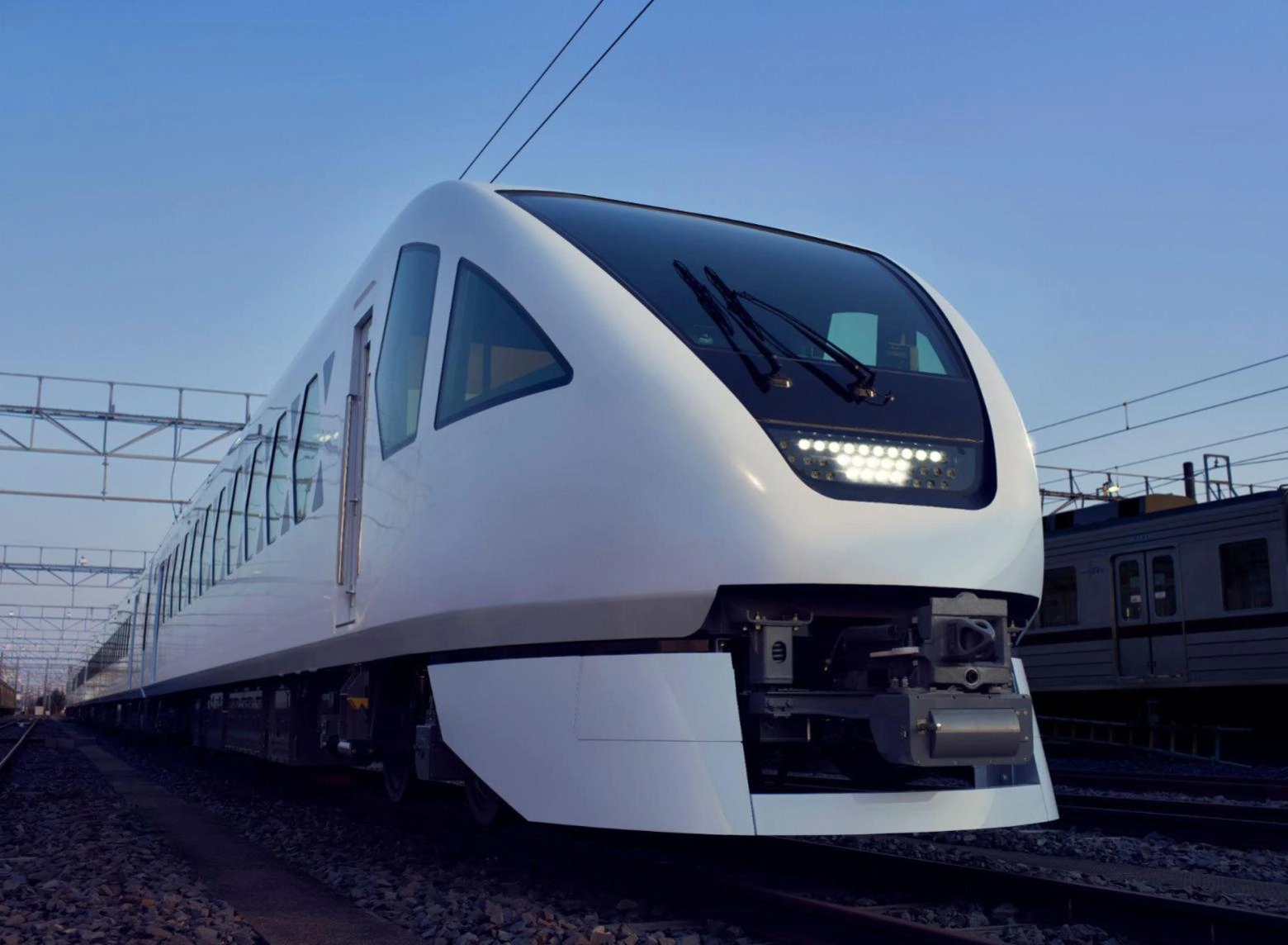 In this article, we would like to introduce a new sightseeing train that not only takes you through beautiful scenery, but also has amazing features such as a meticulously designed interior and an exclusive café.
A new express train, Spacia X, made its debut in July 2023. It is an express sightseeing train that connects Asakusa, Tokyo, which is famous for Sensoji Temple, and Nikko and Kinugawa, which are known for their popular tourist destinations such as Toshogu Shrine and hot springs. Many foreigners enjoy traveling Japan by train, and Spacia X has been drawing attention as a unique sightseeing train that offers an extraordinary experience with a specially designed interior and superior services.
In addition to standard seats, the train features a wide variety of seats such as compartments, sofas, and lounge seats, accommodating different needs from solo trips to traveling with family or friends. Especially from the highest-class cabin called "Cockpit Seating," which has been designed in such a way as to resemble a private jet cabin, you can enjoy the view outside through the windows in the front.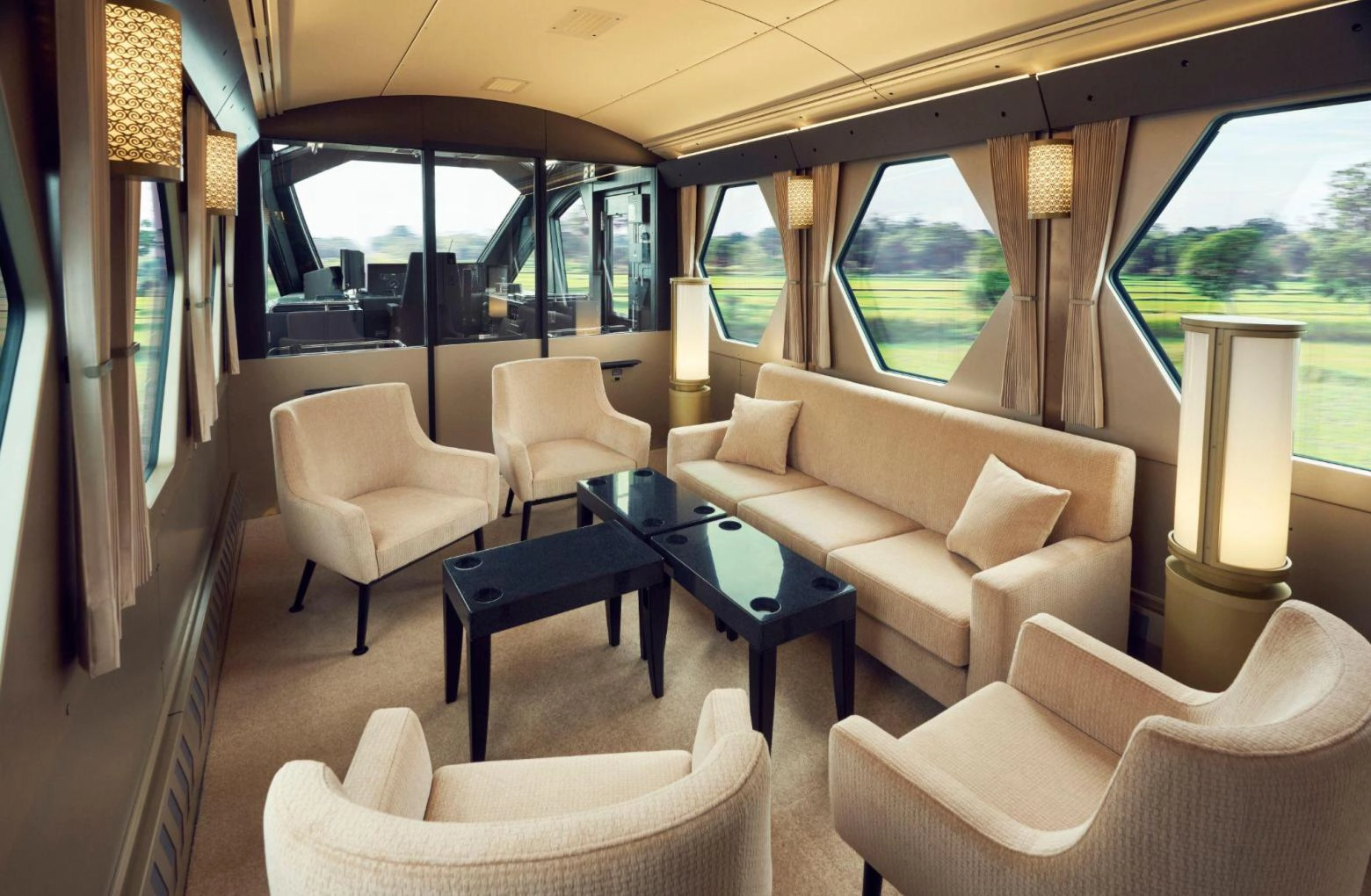 <Car No. 6: Cockpit Seating> The luxurious and spacious cabin makes it feel like you are in a "moving suite."
The overall interior design of the train has been inspired by "Kumiko," which is a traditional woodworking technique of Kanuma City, Tochigi Prefecture, by which pieces of thin wood are assembled without any nails, etc. to create geometric patterns. Many details of the train have been designed with patterns that have been inspired by such geometric patterns to accentuate the distinctively Japanese atmosphere.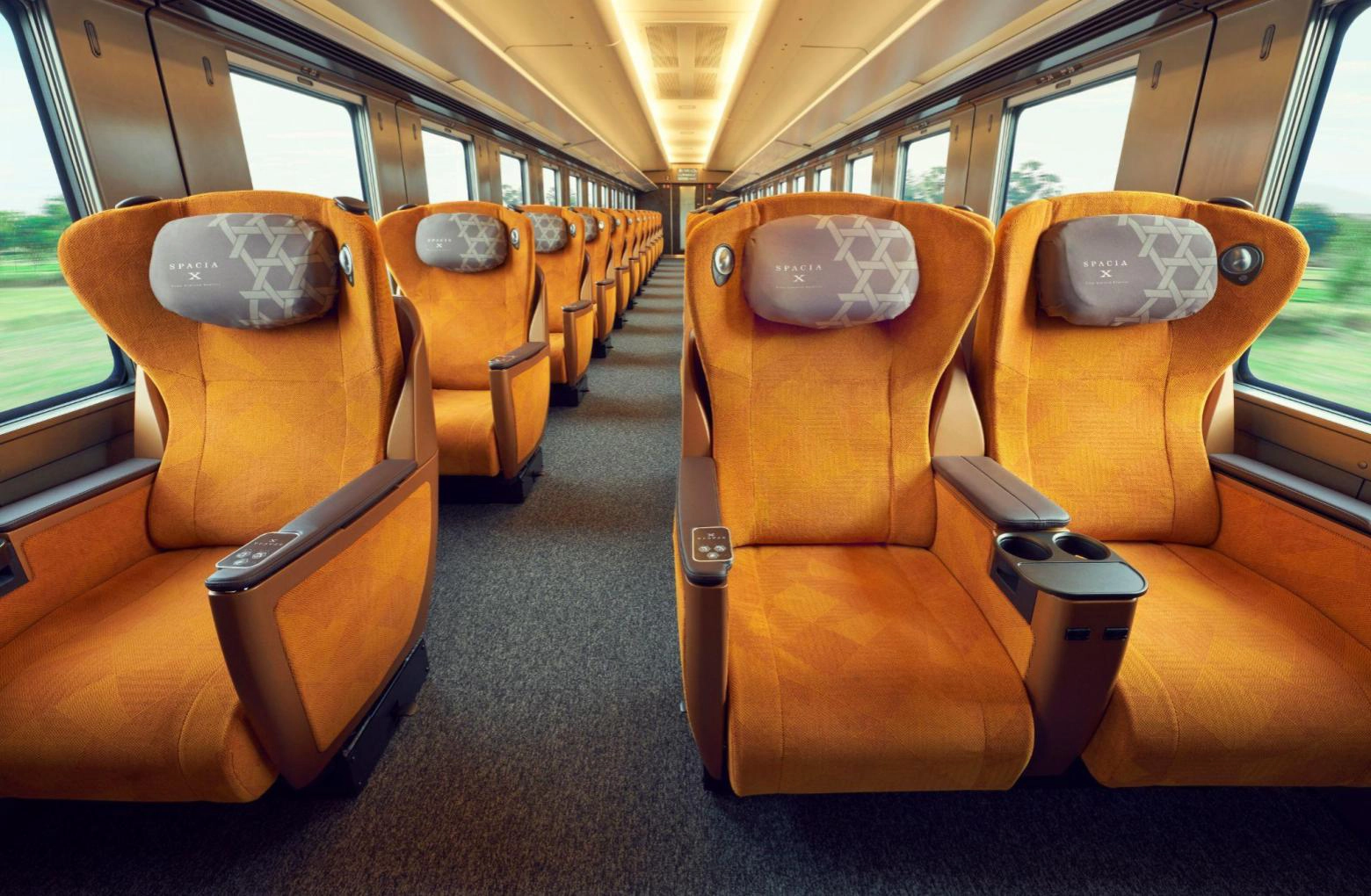 <Car No. 2: Premium Seating> Geometric patterns are used on many things such as headrests and window frames. It would be fun to look for them.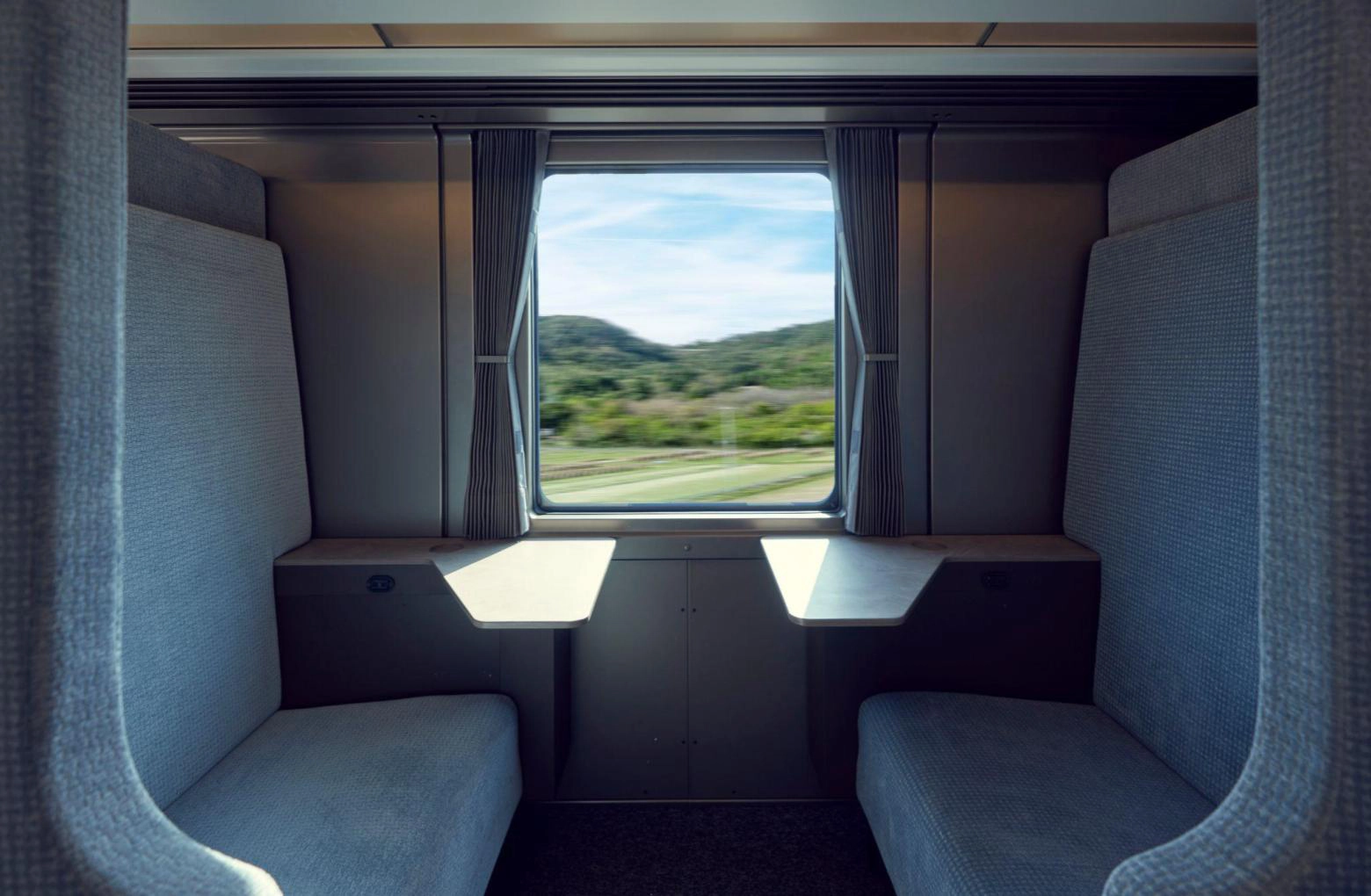 <Car No. 5: Box Seating> A semi-private room with two seats facing each other. Each box is separated from adjacent boxes with partitions.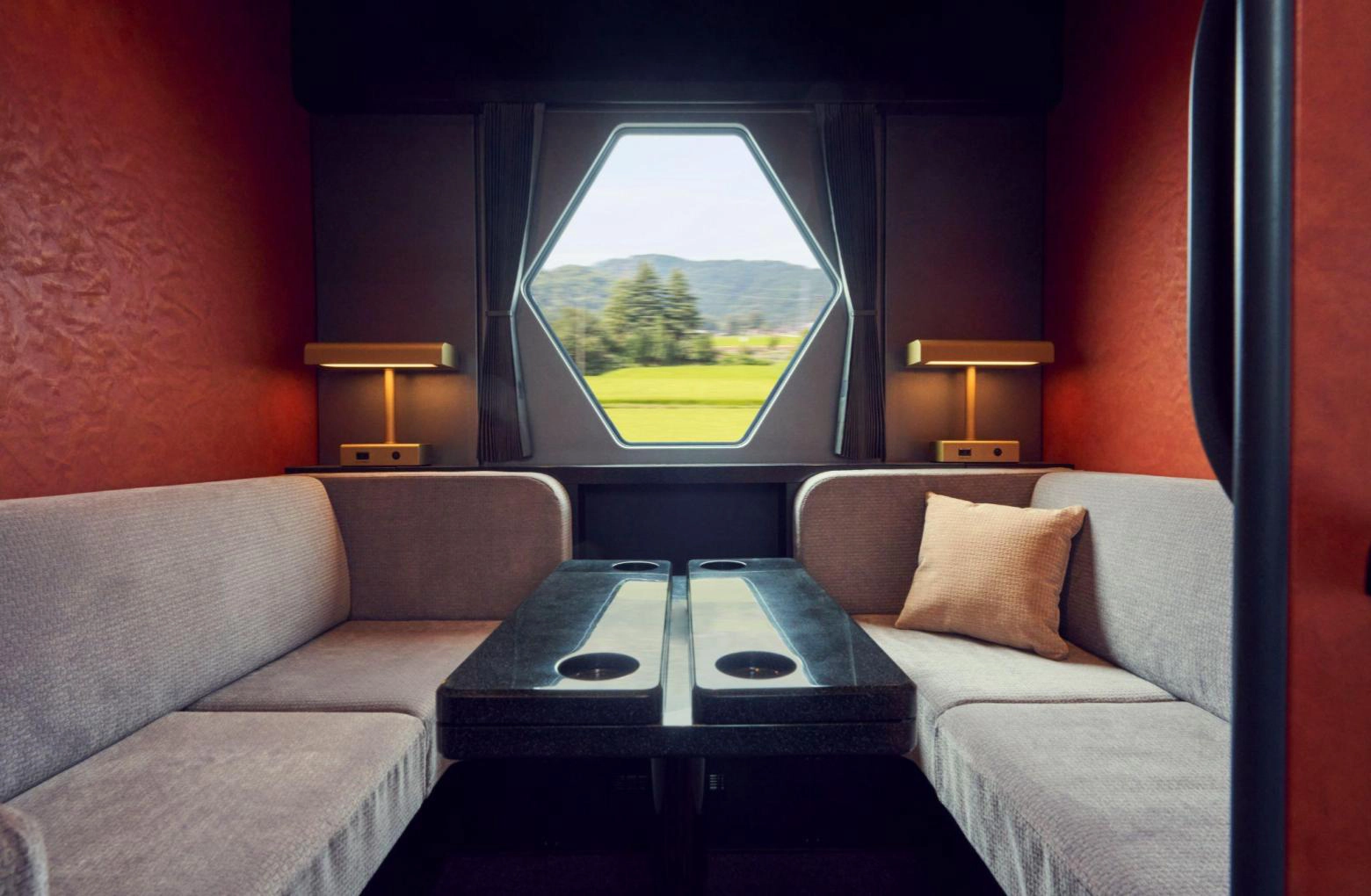 <Car No. 6: Compartments> These private rooms feature a stylish color combination, primarily using red and brown that evokes the image of Kabuki costumes.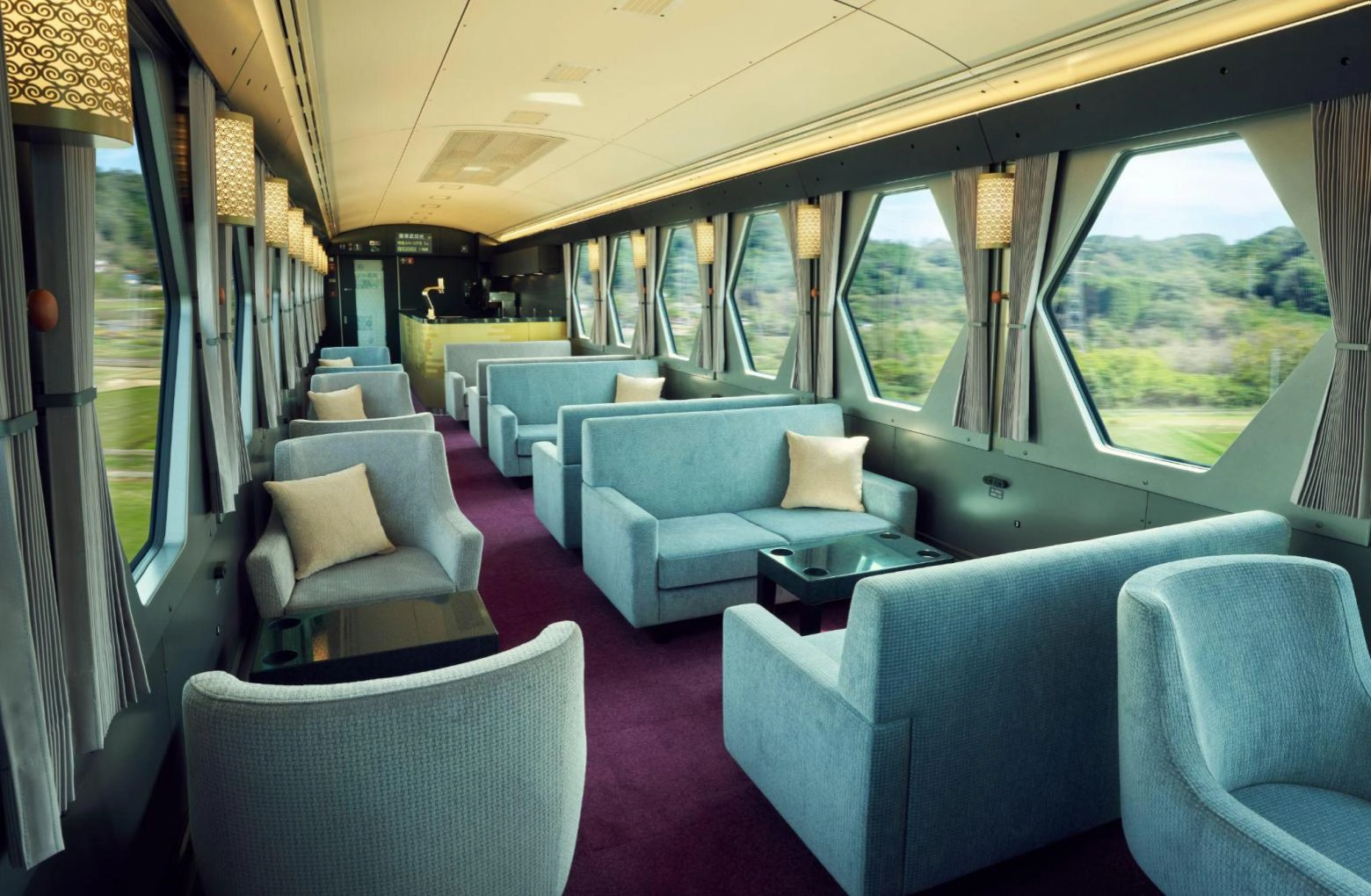 <Car No. 1: Cockpit Lounge> A sophisticated yet relaxing cabin with a beautiful harmony between Western elements and Eastern elements.
Car No. 1 is a lounge which has "Goen Café Spacia X" where you can enjoy not only alcoholic and non-alcoholic beverages, but also many exclusive products only available there. Please be reminded that, if you are traveling in any of the cars other than Cockpit Lounge, you will need to get a numbered ticket for using the café.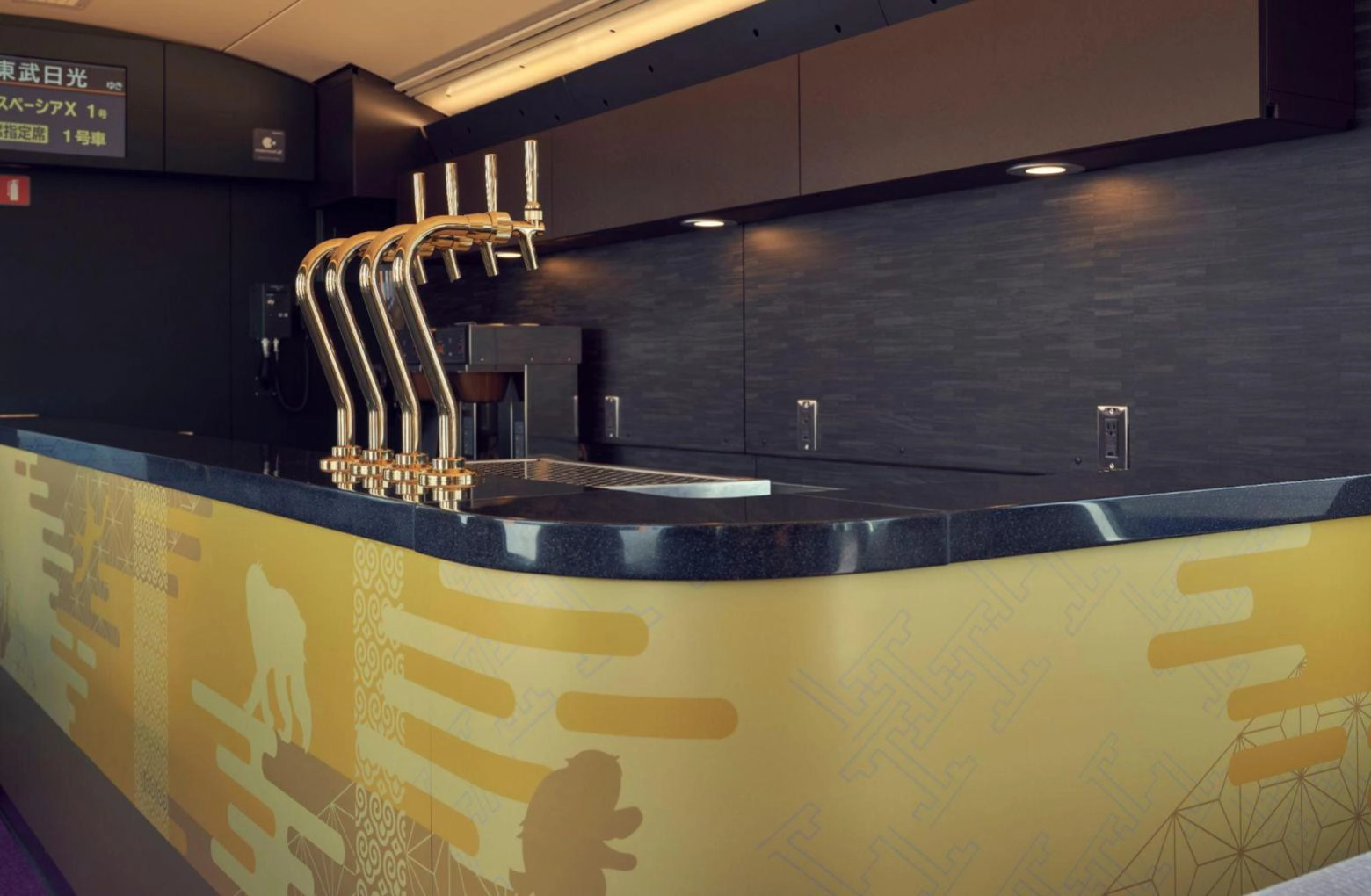 On the train, you can enjoy carefully-selected drinks such as craft beer and craft coffee.
Enjoy a relaxing time on a train while appreciating the beautiful scenery outside and enjoying and experiencing Japanese tradition as well as Japan-quality services. If you are planning a trip to Japan, adding short train trips to your plan would be a wonderful idea to make your time in Japan even more memorable. (Information as of August 2023)