Let's climb Mt. Fuji—the highest mountain in Japan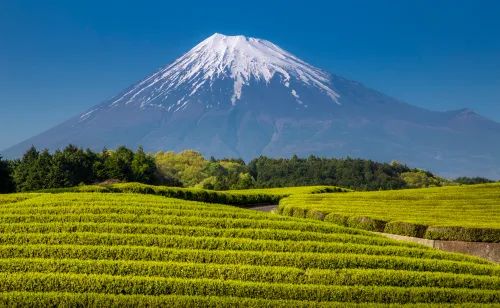 Mt. Fuji is in the hearts of all Japanese people. Its beauty and grandeur attract so many people not only around Japan, but also people around the world. Why not try climbing Mt. Fuji when you come to Japan?
With an elevation of 3,776 m, Mt. Fuji is the highest mountain in Japan. As a symbol of Japan, it has always had a tremendous influence on Japanese culture as well as on the way Japanese people perceive nature. You can see that in many things, such as the works of many Japanese artists like Katsushika Hokusai, as well as the one-thousand-yen bill. In 2013, it was registered as one of the World Cultural Heritage Sites, being considered as "a sacred place and a source of artistic inspiration." Maybe many of you have seen Mt. Fuji somewhere in some way, but have you ever actually climbed the mountain? In this article, we would like to introduce Mt. Fuji climbing for those of you who are not satisfied with just looking at it and are eager to climb it on your own feet! First, the climbing season for Mt. Fuji is typically from the first day of the climbing season in early July through early September. The most popular starting point for climbing is near the 5th Station, and there are even buses that depart Shinjuku, Tokyo and take you to the 5th Station. If you are climbing Mt. Fuji for the first time, it is also a great idea to take one of the special bus tours attended by an experienced tour guide because many of the tours include a variety of optional services such as mountain huts reservation, meals, and hot springs after getting down the mountain, let alone traveling by bus. Be reminded that all climbing trails will be closed outside the climbing season, so make sure to climb it during the climbing season if you are a beginner. There are four trails for climbing Mt. Fuji—Yoshida Trail, Subashiri Trail, Gotemba Trail, and Fujinomiya Trail—and the climbing difficulty varies by trail. Yoshida Trail is great for beginners and many people take this trail, as it is nicely prepared and has many huts along the way. However, it is extremely popular, so you should definitely reserve a hut in advance, and be prepared for crowds of people during the peak season. When taking Yoshida Trail, it usually takes about six to seven hours from the 5th Station to the summit at the fastest. It may take longer depending on the weather and your age. Before you start climbing, we recommend that you get the wooden staff called "Kongo Tsue" that you can purchase at the 5th Station. It will come in really handy while climbing, and there will definitely be moments that you will be thankful to have one. The great thing about the staff is that, for a fee, you can get it branded with the unique brand of each hut along the way, so the staff, together with the climbing experience, will become a lifelong souvenir for yourself. Also, don't forget to see "Goraiko" (sunrise) from the summit. At the summit before the sunrise, it sometimes gets very cold even during summer, falling below 0 degree Celsius, but the trails get so crowded from after midnight to early morning as people try to witness the beautiful sunrise. Another breathtaking view that only those who make it to the summit get to see is "Kage Fuji," which is the shadow of the ridgeline of Mt. Fuji reflected on the sea of clouds and on the land below. Highly recommended when you climb Mt. Fuji. Hope your Japan trip will be a special one with beautiful and unique experiences on Mt. Fuji.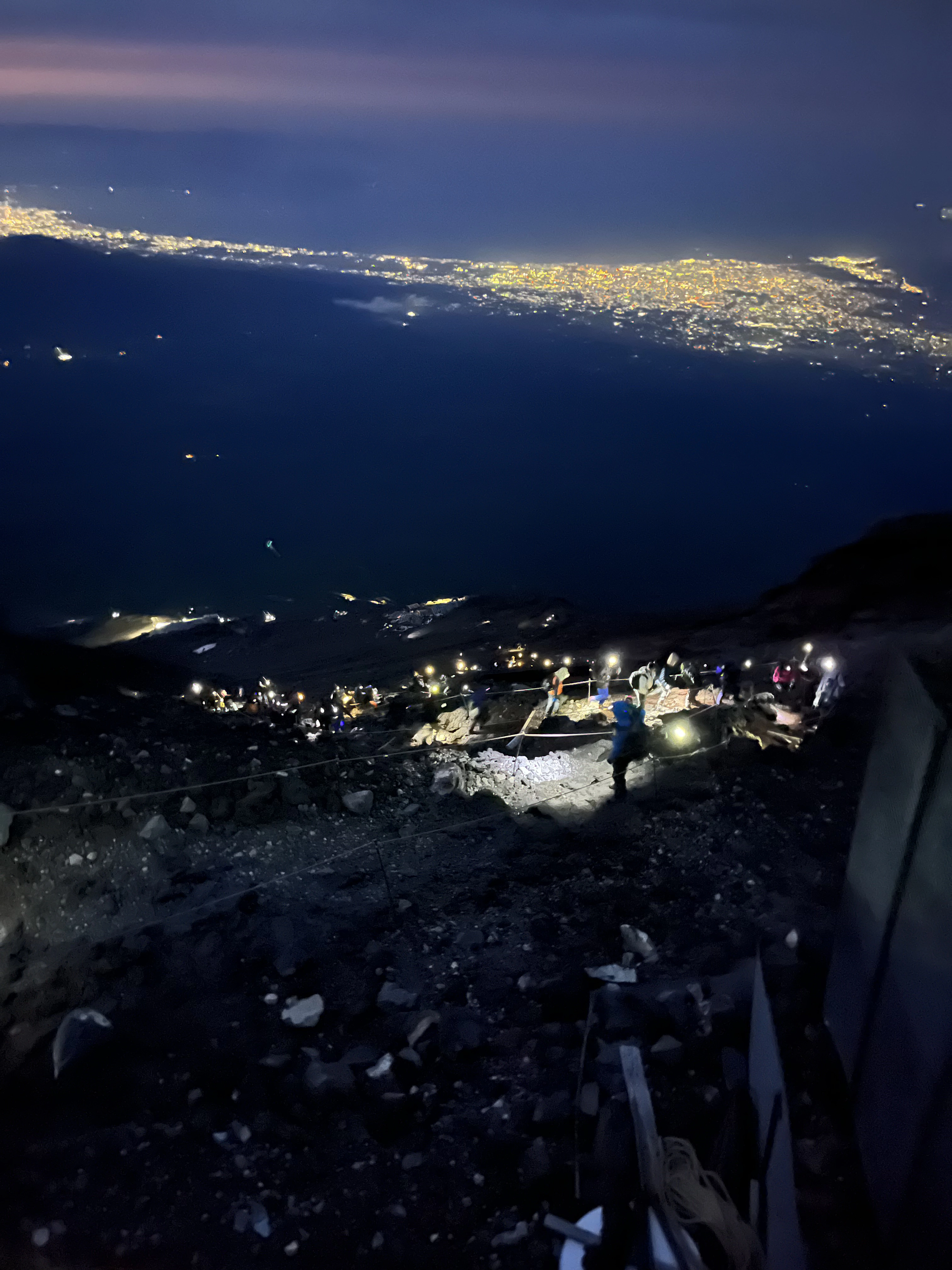 A trailhead in the early morning. Countless headlamps of climbers heading to the summit are lighting the path.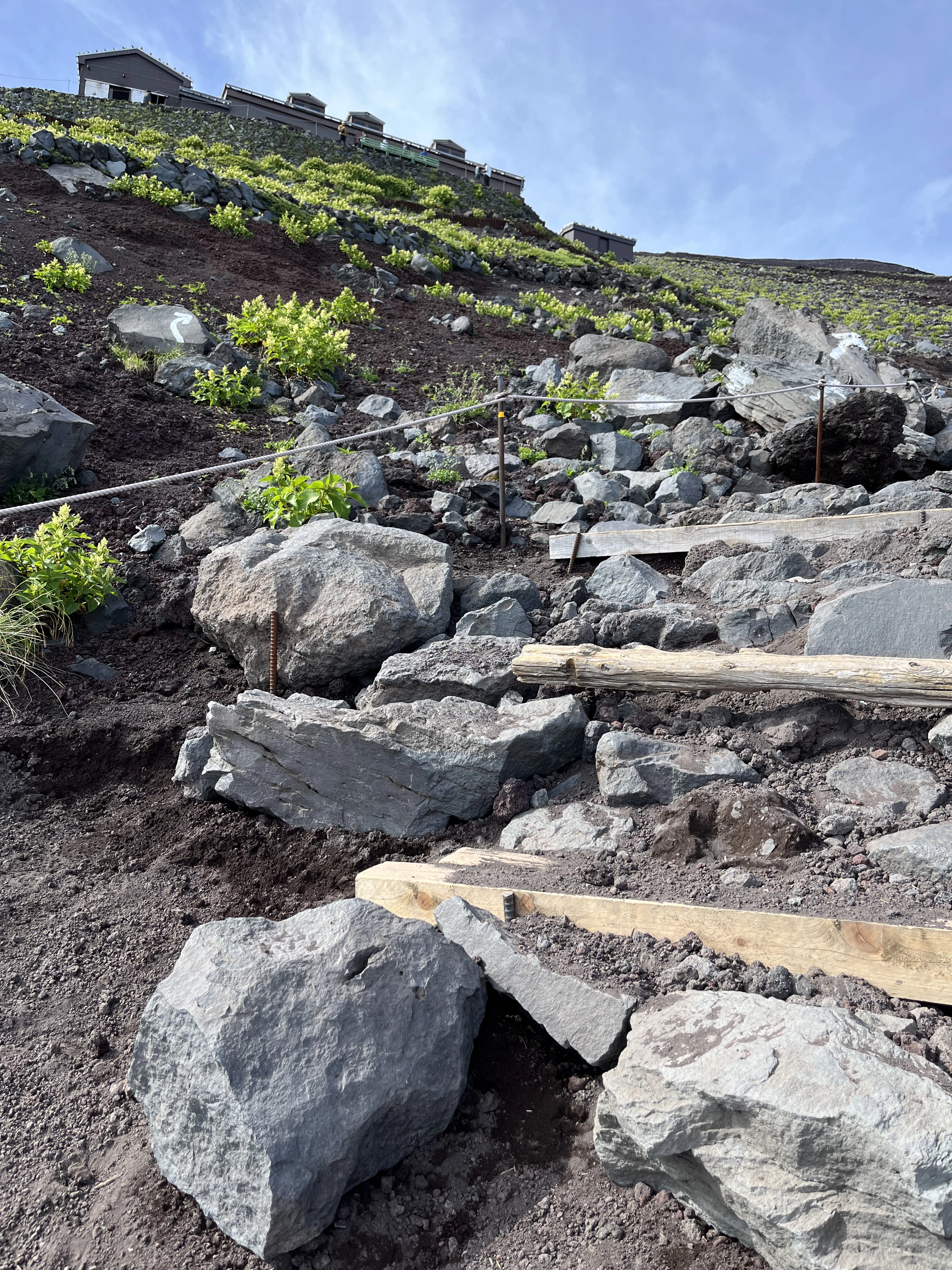 As with Yoshida Trail, Fujinomiya Trail, whose trailhead is at a high altitude, is also great for beginners. Make sure to wear hard-soled shoes that help you walk on uneven paths.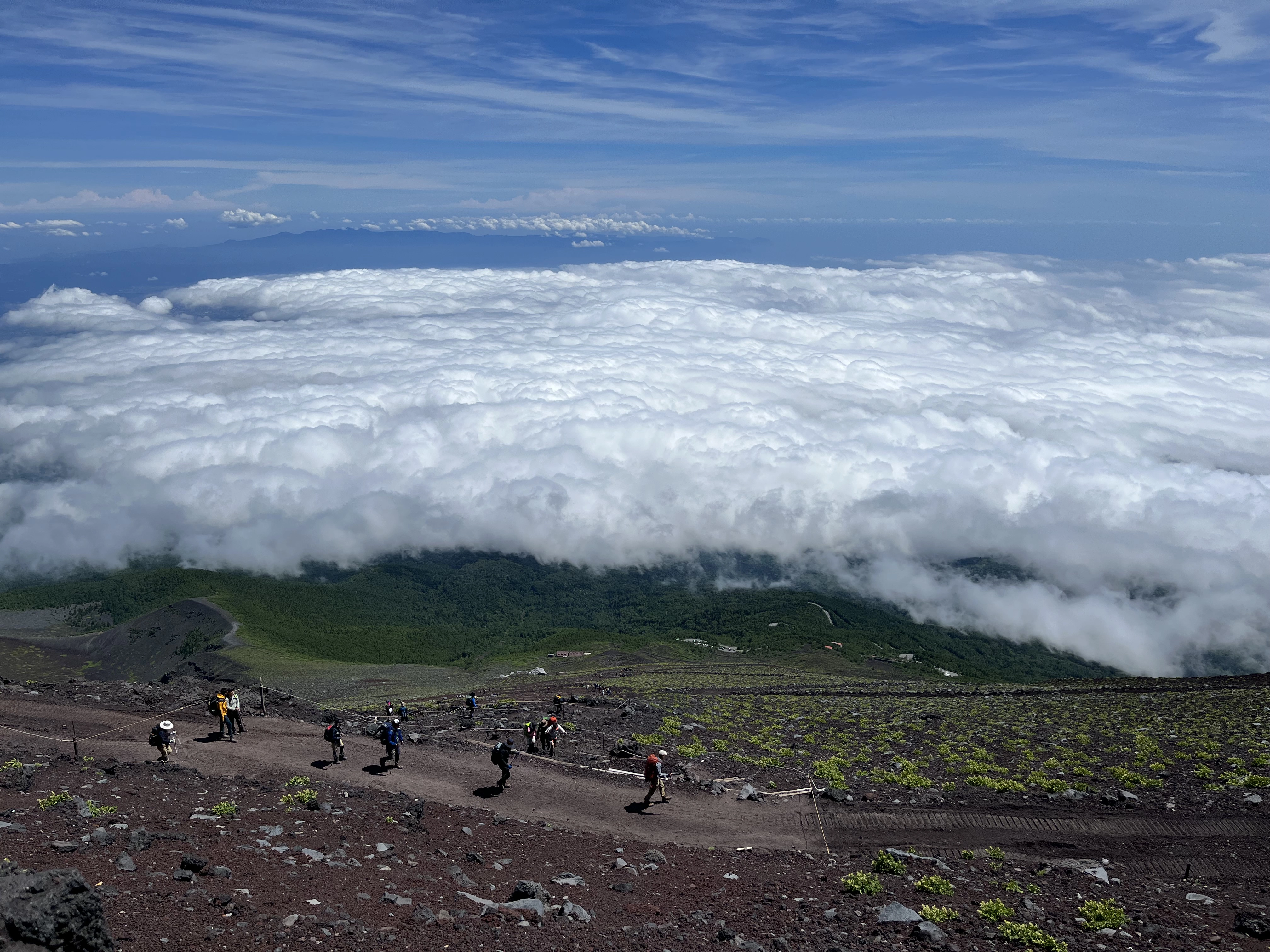 Near the 8th Station of Fujinomiya Trail. When you climb Mt. Fuji, you may get to see this magnificent view as if you are above the clouds.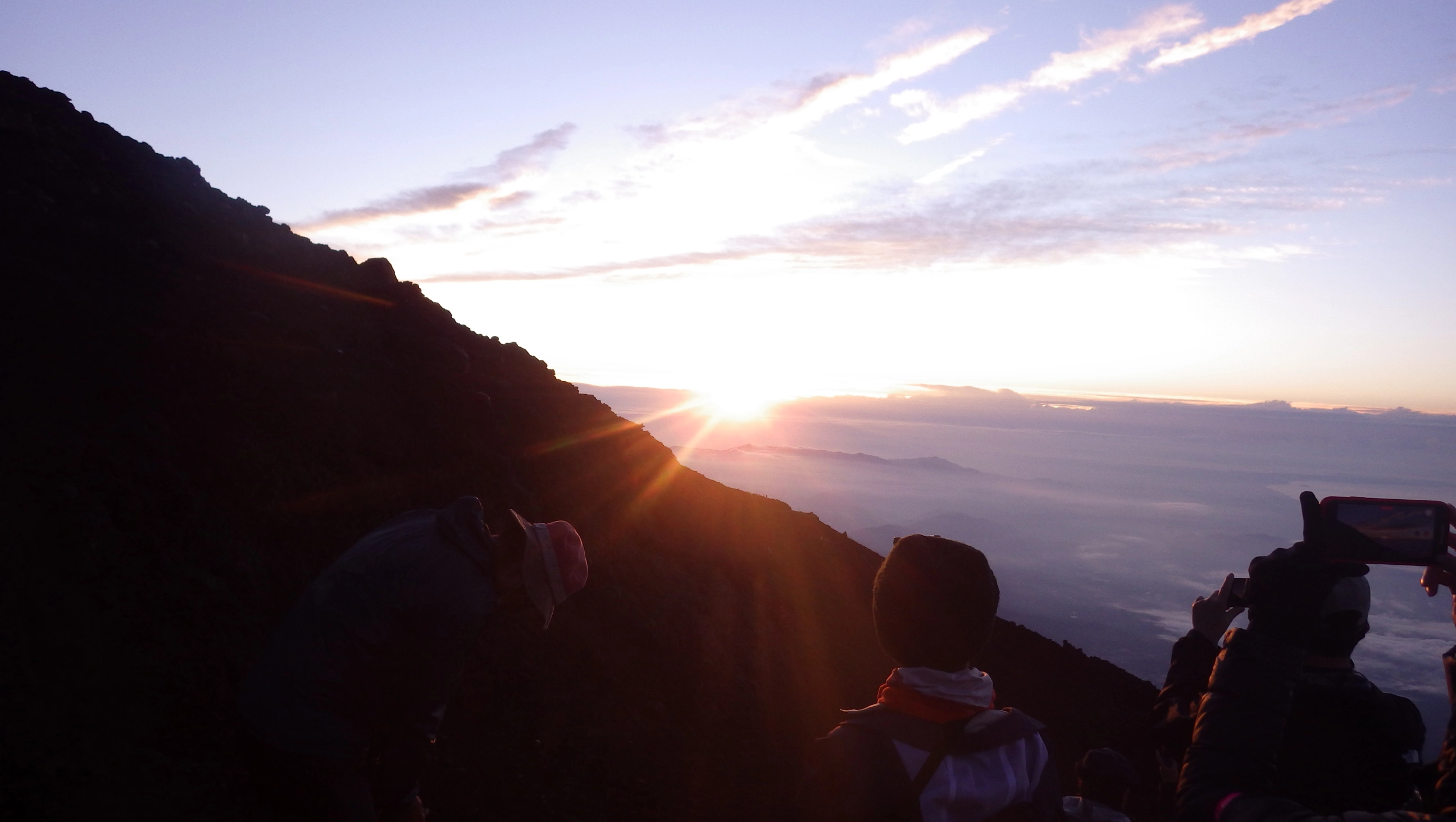 Goraiko—the sunrise seen from the summit. Depending on your trail, you can also see it from other locations other than the summit.
(Information as of July 2023)