The world of Japanese dolls—a centuries-ancient culture of doll making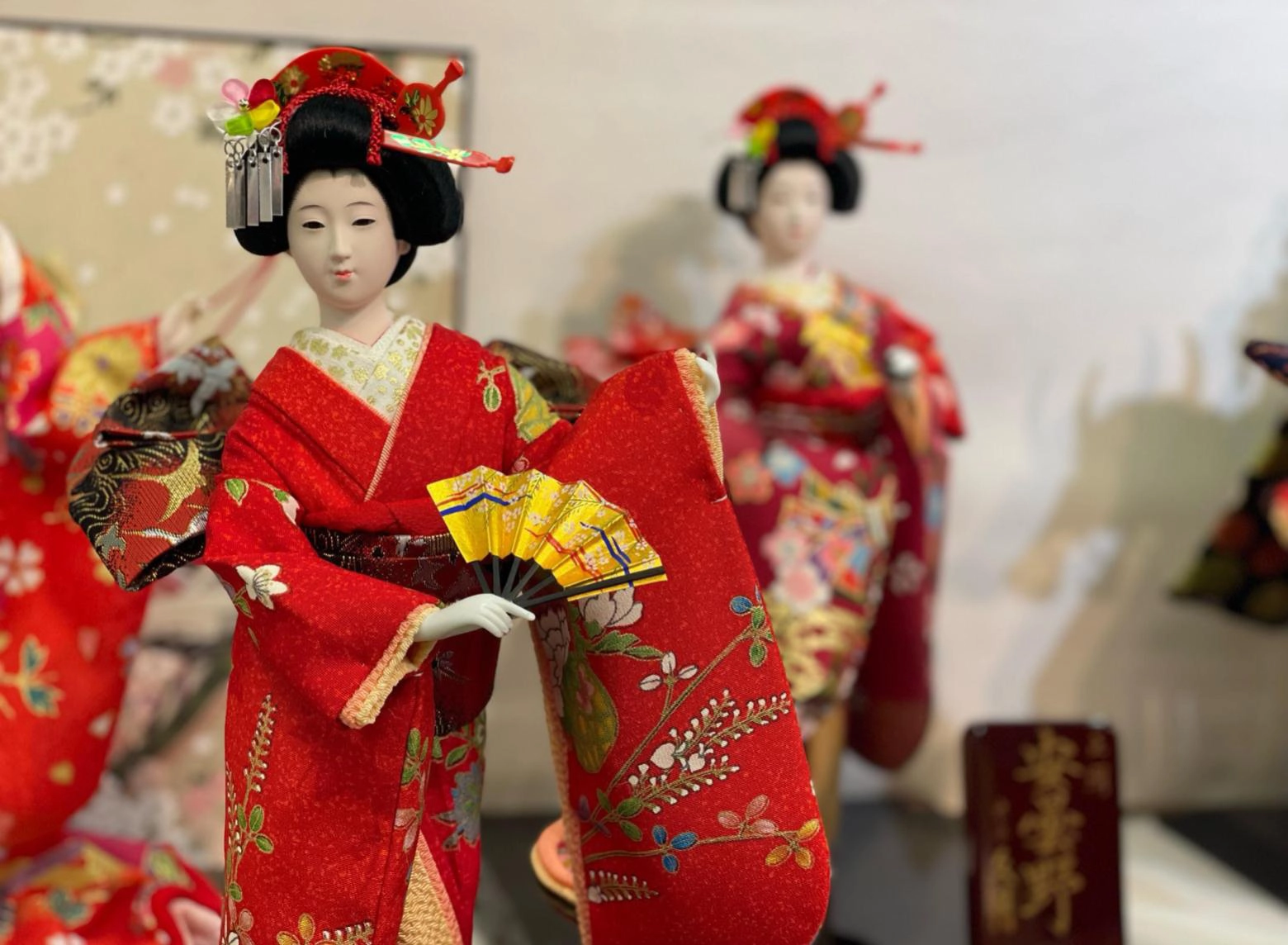 Japanese dolls dressed in a splendid kimono make for a great souvenir, as they embody the beauty of ancient Japan. In this article, we would like to unravel the secrets of Japanese dolls that still constitute an integral part of Japanese people's lives today.
"Japanese dolls" refer to dolls that have a traditional Japanese hairstyle and are dressed in traditional Japanese clothing, embodying the traditional customs and manners of Japan. In Japan, these dolls have always been appreciated by many people, often gifted on celebratory occasions such as children's growth and marriage. So, what makes Japanese dolls fascinating? We asked "Kyugetsu," one of the most famous doll specialty shops in Japan that was founded in 1835.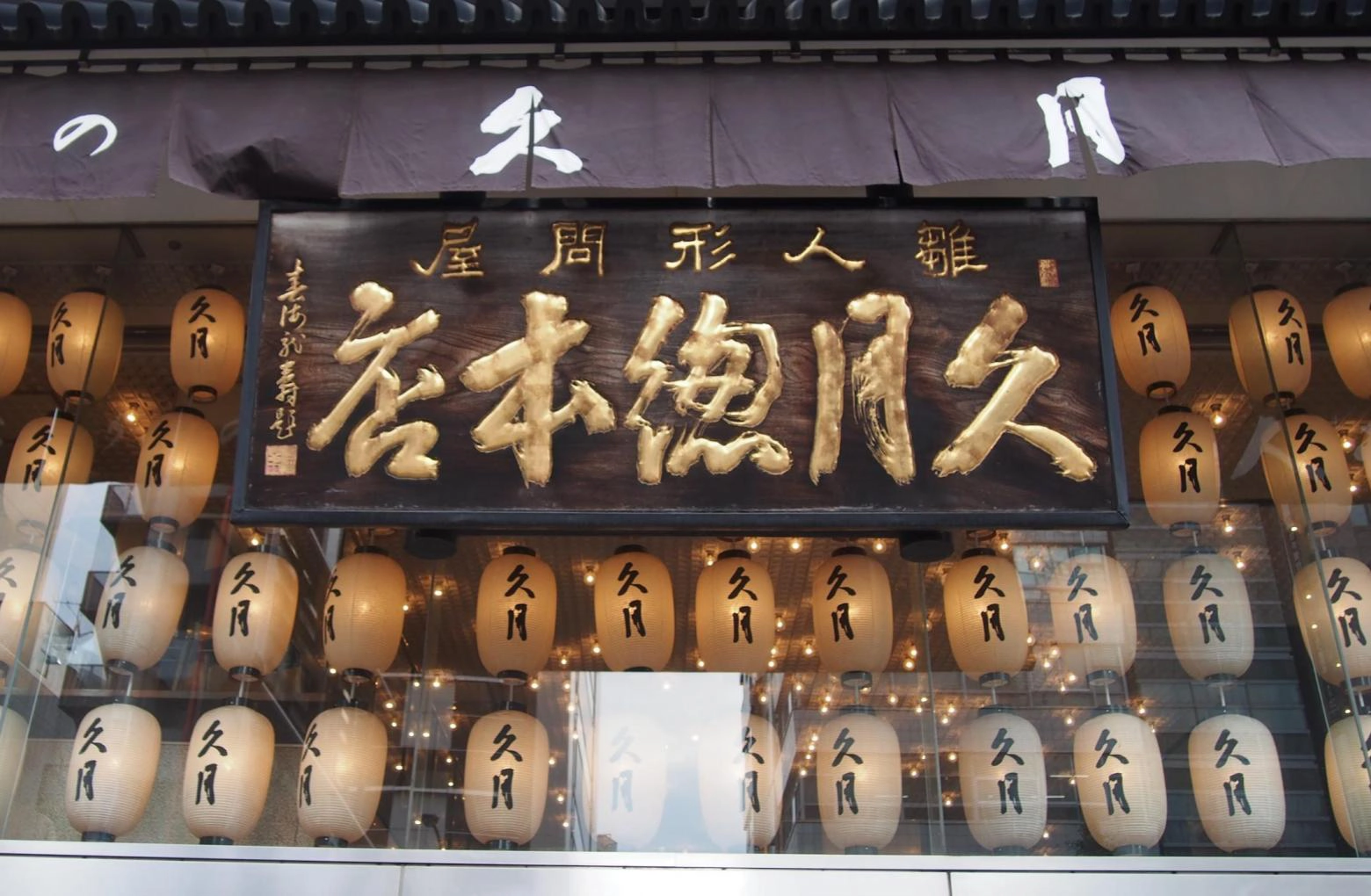 The sign of Kyugetsu Asakusabashi Main Branch exudes a sense of history.
We talked to Koichi Saito. According to Kyugetsu, the most outstanding thing about Japanese dolls is their "beauty." Japanese dolls are made based on different forms of Japanese traditional entertainment such as Noh, Kabuki, and traditional dance. The sinuous and graceful body language of Japanese dolls, which look as if they were straight out of a movie scene, signifies Japan's distinctive sense of beauty that is created with the skills of master craftspeople.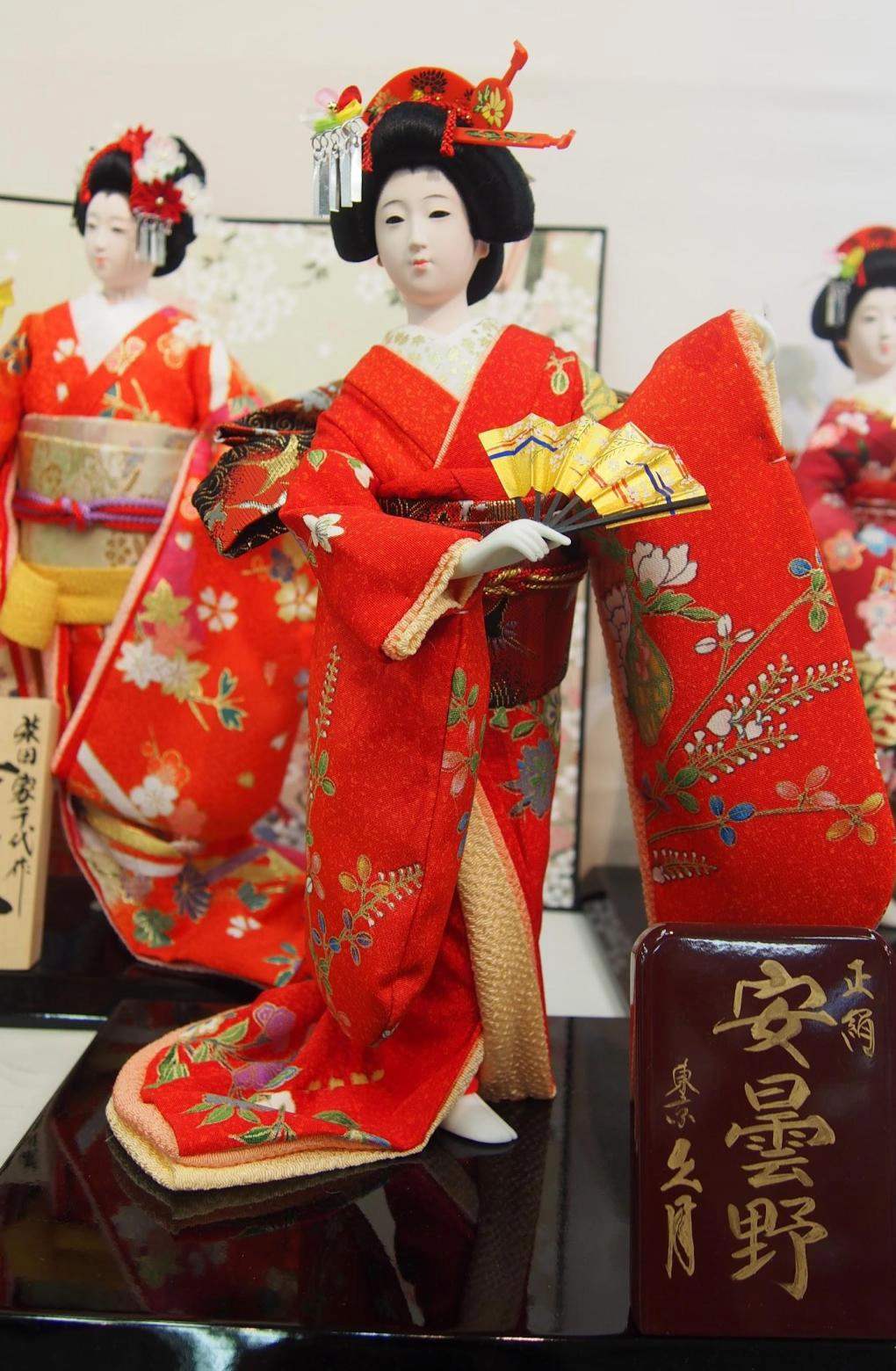 A doll of a dancing woman with an elegant visage, holding a folding fan and dressed in a gorgeous Yuzen-style outfit made with pure silk.
"Japanese doll" is an umbrella term for many different kinds of dolls, such as Oyama doll, Ichimatsu doll, Kimekomi doll, Kokeshi doll, and Hakata doll, depending on regions or uses. Kyugetsu, a doll maker with nearly 200 years of history, "places importance on the 'heart to love people and things' fostered through dolls."
In Japan, there are dates that are called "Sekku" that mark the change of seasons, and from old times the people have always been cherishing them as a time for holding annual events. In modern day Japan, there is a custom in which parents (or grandparents) get Hina dolls for their daughter (or granddaughter) on March 3, which is called "Momo no Sekku," and in which parents (or grandparents) get a Gogatsu doll for their son (or grandson) on May 5, which is called "Tango no Sekku," wishing the growth and happiness of their children.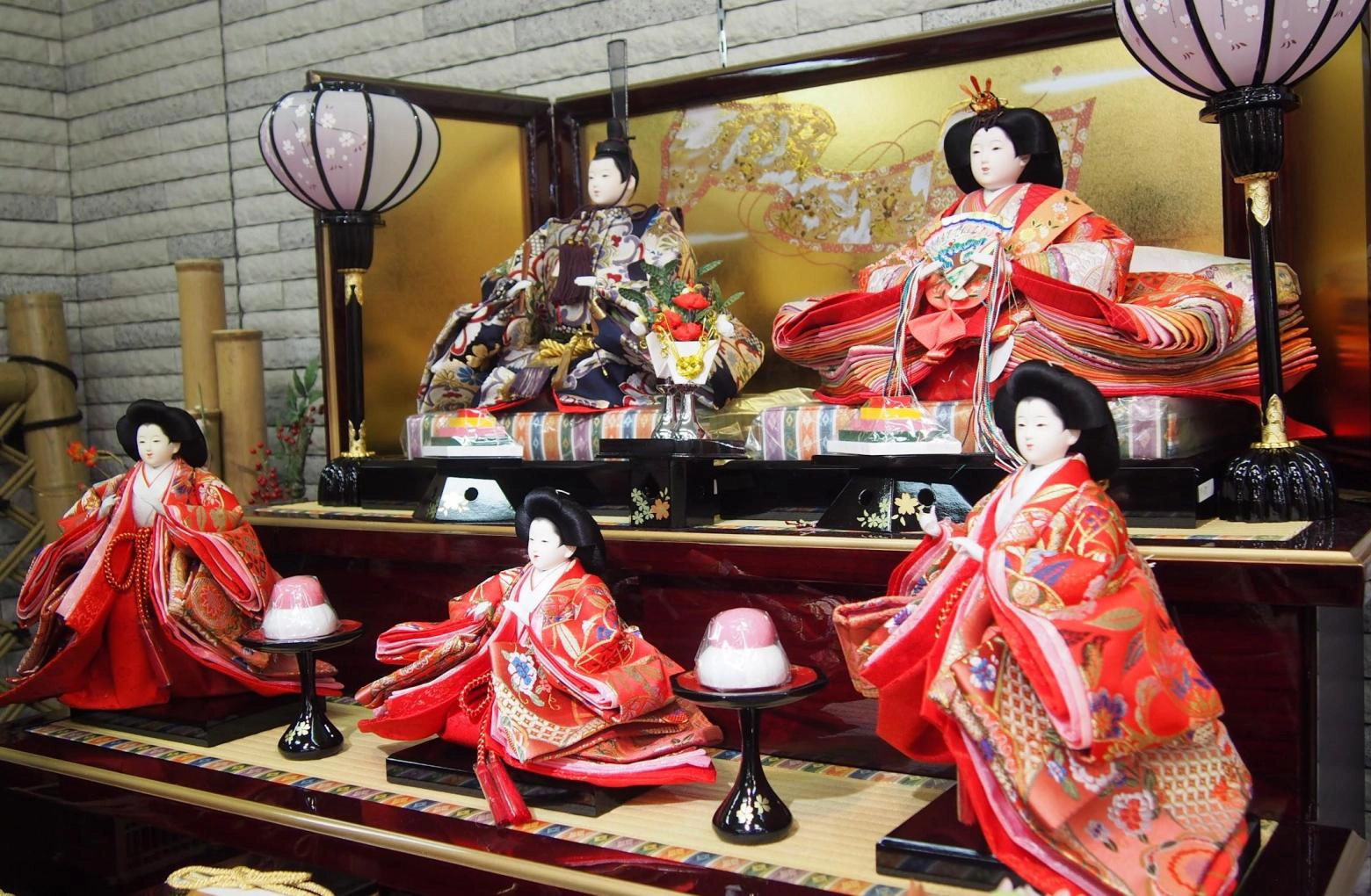 Hina dolls are displayed for "Momo no Sekku" on March 3. Families celebrate Hinamatsuri, wishing that their children will be able to live happily without suffering misfortunes.
Hina dolls and Gogatsu dolls, which are given as a heartfelt gift at milestones in life, create valuable opportunities for people to recognize anew the emotional bond, love, and the fortuitous encounters of family members across generations from grandchildren to grandparents.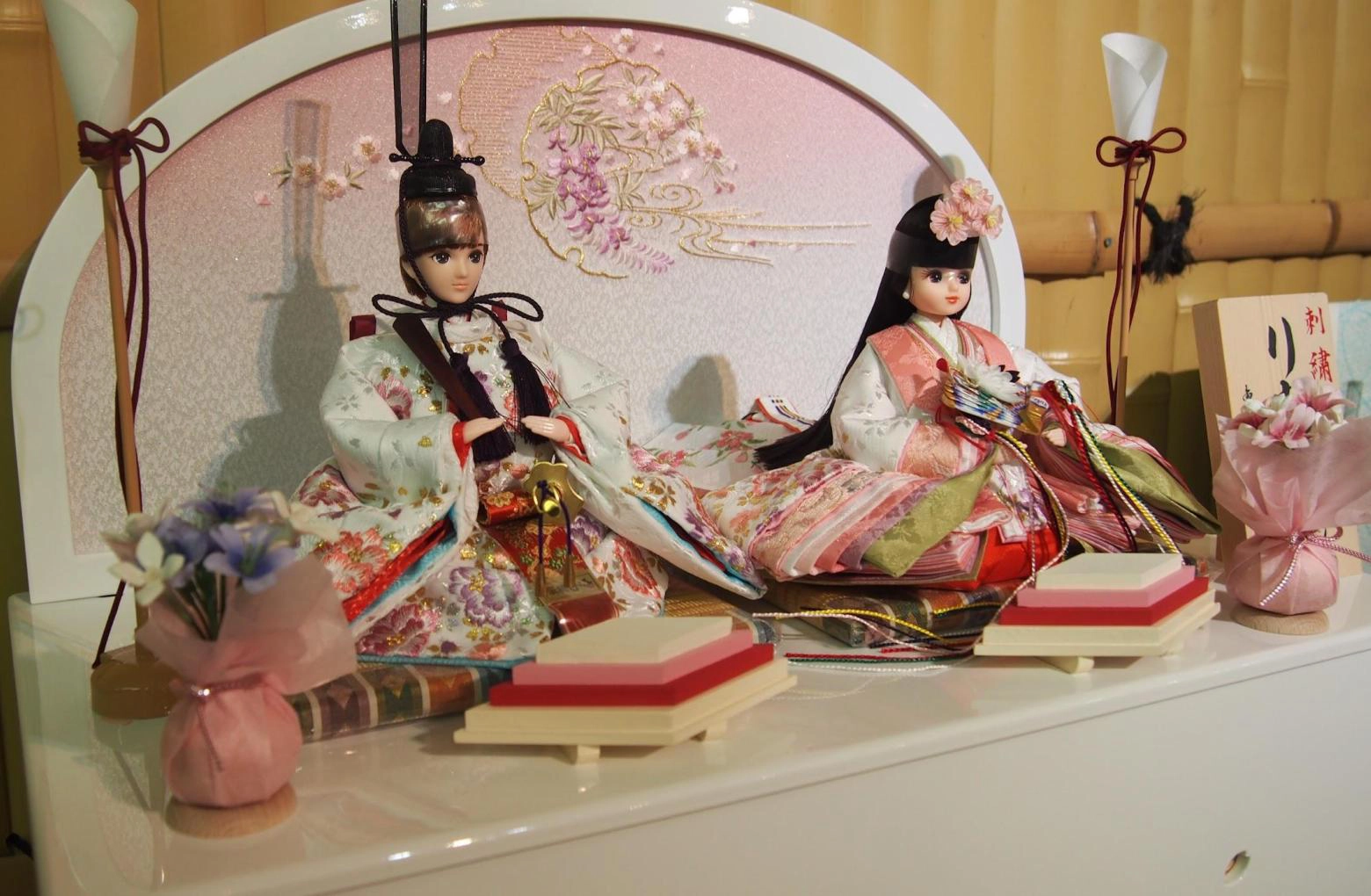 These Hina dolls were created using the "Licca-chan" dolls, which are fashion dolls popular among the children in Japan, as a modern adaptation of traditional Hina dolls.
The people at Kyugetsu have been trying out new ways to make Japanese dolls popular around the world. For example, it has recently released a Japanese doll of Komurasaki, a character from the popular manga "ONE PIECE." Made with fabrics that have patterns faithful to the original work and adorned with small parts, such as a folding fan and head accessories, that are made with scrupulous attention to detail, the Komurasaki doll has been drawing so much attention as a new type of Japanese doll made with the skills of the traditional craftspeople.
Moreover, Kyugetsu has provided Royal Windsor Cup, a prestigious polo tournament held in England, with a helmet and an armor, which are some of the decorations put on Japanese dolls. Keep an eye out for Kyugetsu's new endeavor into the world with its Japanese dolls that are created with a fusion of traditional techniques and new perspectives.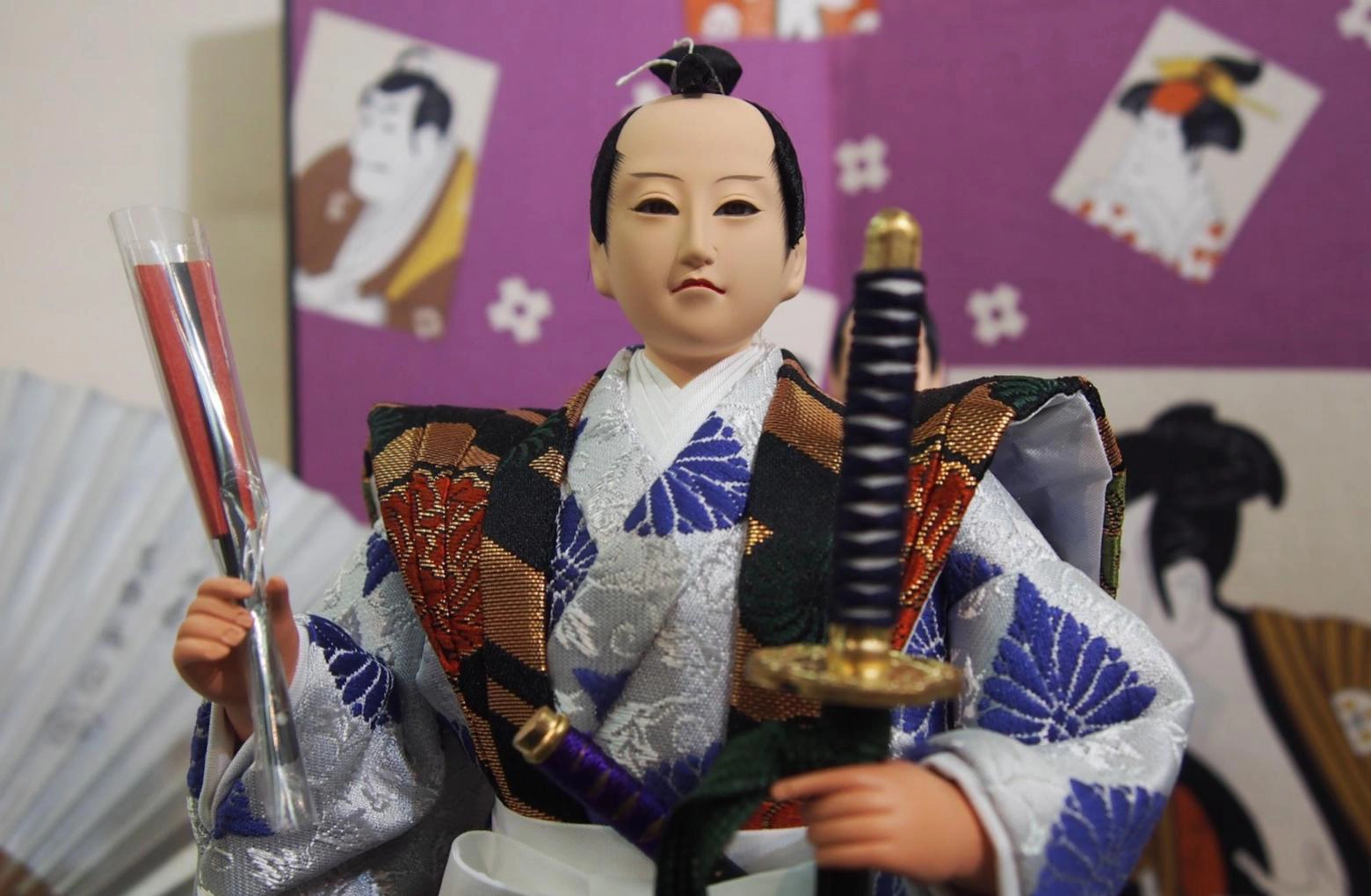 A Japanese doll of an Edo-period samurai with a distinguished look.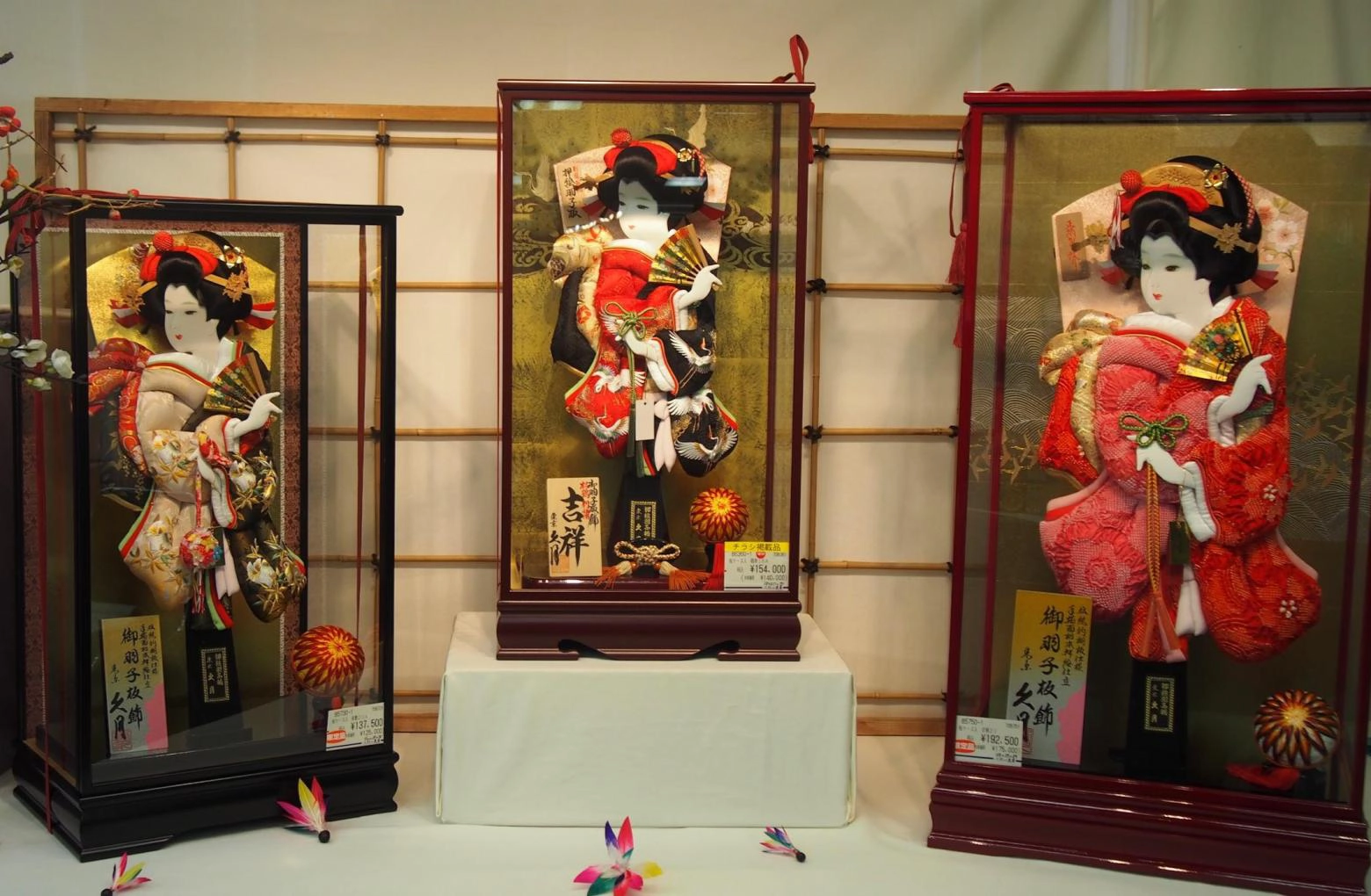 Hagoita (battledore rackets) are given to girls as a gift for celebrating their first New Year's.
Fa-So-La AKIHABARA carries Japanese dolls, including the ones made by Kyugetsu. If you are using Narita Airport, why not come check out this piece of Japanese culture before leaving Japan? (Information as of August 2023)